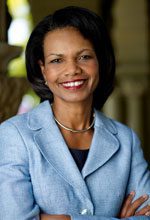 World leaders, award-winning journalists, exceptional artists, athletes, military heroes, and more are coming to Hilton Head Island, South Carolina for the newly founded Lowcountry Speaker Series. For its inaugural 2020 season, the Lowcountry Speaker Series will host Condoleezza Rice; Sanjay Gupta, M.D.; Paul Nicklen; and Robert O'Neill as they deliver inspiring presentations to residents of the Lowcountry and beyond. The season will kick off in January 2020 and will feature one lecture per month through April 2020.
Lowcountry Speaker Series brings global thought leaders and storytellers to our guests in the form of live, face-to-face forums. Along with lectures from our prestigious speakers, attendees will also have the opportunity to participate in a question-and-answer period following each presentation.
"In a world of information overload, where there is no shortage of opinion, it is helpful to gather insights from those who are the most informed," said James Lamar, founder and host of the Lowcountry Speaker Series. "I couldn't be more excited to bring these four accomplished individuals to our community stage in our inaugural year. One ticket for access to all four speakers in a live forum is an opportunity that should not be missed."
Tickets for the inaugural Lowcountry Speaker Series will be sold only as a 4-event subscription (tickets to individual lectures will not be available). Subscribers will have the convenience of reserved seating: their reserved seat will remain the same throughout the series based on their seat selection at initial purchase.
Subscribers for the 2020 season of the Lowcountry Speaker Series will enjoy thought-provoking presentations from Condoleezza Rice on January 14; Sanjay Gupta, M.D., on February 11; Paul Nicklen on March 10; and Robert O'Neill on April 7.            
About Condoleezza Rice: Secretary of State (2005-2009)
Condoleezza Rice is currently the Denning Professor in Global Business and the Economy at the Stanford Graduate School of Business; the Thomas and Barbara Stephenson Senior Fellow on Public Policy at the Hoover Institution; and a professor of Political Science at Stanford University. She is also a founding partner of RiceHadleyGates, LLC. 
From January 2005 to 2009, Rice served as the 66th Secretary of State of the United States, the second woman and the first African American woman to hold the post. Rice also served as President George W. Bush's Assistant to the President for National Security Affairs (National Security Advisor) from January 2001 to 2005, the first woman to hold the position.
About Sanjay Gupta, M.D.:Neurosurgeon and Chief Medical Correspondent for CNN
Dr. Sanjay Gupta is the multiple Emmy award winning Chief Medical Correspondent for CNN. Gupta is also a practicing neurosurgeon at the Emory Clinic and the Associate Chief of Neurosurgery at Grady Memorial Hospital. Since 2001, Gupta has reported health and medical news for all of CNN's shows domestically, internationally and digitally. His medical training, public policy experience and literary style have informed his reporting and made his dispatches some of the most distinctive on television. 
Since 2001, Gupta has reported from nearly every war zone and natural disaster in the world. From the conflicts in Afghanistan, Iraq and the middle east to the earthquake in Haiti, Tsunami in Japan and Hurricane in Puerto Rico, to name just a few. As one of the first doctors to arrive in these disaster areas, Gupta is often asked to provide medical assistance, as he is done all over the world – including five battle field brain operations in Iraq. 

About Paul Nicklen: Photographer, Filmmaker, Marine Biologist
Paul Nicklen is a Canadian photographer, filmmaker, and marine biologist who has documented the beauty and the plight of our planet for over twenty years. As an assignment photographer for National Geographic magazine, Nicklen captures the imagination of a global audience. 
Nicklen is uniquely qualified to create his brand of documentary photography which informs and creates an emotional connection with wild subjects in extreme conditions. His work delivers audiences to an underwater realm witnessed by few. Nicklen's sensitive and evocative imagery has garnered over 30 of the highest awards given to any photographer in his field, including the BBC Wildlife Photographer of the Year and the prestigious World Press Photo for Photojournalism. 
About Robert O'Neill:Former SEAL Team Six Leader, Naval Special Warfare Development Group and New York Times Best-Selling Author
Rob O'Neill is one of the most highly-decorated combat veterans of our time and the author of the New York Times best-selling memoir The Operator: Firing the Shots That Killed Osama bin Laden and My Years as a SEAL Team Warrior. A former SEAL Team Six leader with the Naval Special Warfare Development Group, he deployed more than a dozen times and held combat leadership roles in more than 400 combat missions in four different theaters of war. A highly-trained Navy SEAL, he led the military's most elite and was involved in our nation's most important campaigns. With most of his career shrouded in a classified cloak, O'Neill was the man on the ground we have never heard of but know exists. He was one of the quiet professionals performing the most difficult tasks in the most difficult circumstances, serving his remarkable career in the shadows and keeping America safe in the process. 
To read the full biographies for each speaker, please visit LowcountrySpeakerSeries.com.
To receive additional information or to purchase a season subscription to the 2020 Lowcountry Speaker Series, visit LowcountrySpeakerSeries.com.