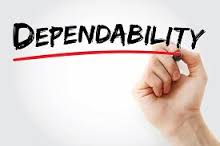 "€œDestroyers love to pick up airplane pilots out of the ocean"…€ They put Jimmy [Van Fleet] to bed, got the water out of him and some morphine into him, and sewed up the gash in his head. The doctor joked as he sewed, telling Jimmy he was sorry he couldn'€™t find a bigger needle so it would hurt more. Jimmy was nightmarish all night. He didn'€™t get sick at his stomach until next morning, when he tried to get some breakfast down…
Destroyers treated rescued pilots as though they were kings. They put Jimmy up in the skipper'€™s private cabin, since the skipper was on the bridge day and night anyhow. Jimmy wore the skipper'€™s bathrobe and house slippers and underwear. The skipper came in a couple of times to take a bath, and actually apologized for intruding. Fishing out pilots was such a frequent occurrence that the skipper even kept a bundle of brand-new toothbrushes in his medicine cabinet for such sudden guests…€
Ernie Pyle, Last Chapter (1946, Henry Holt)
Please let me borrow from an old song title by Louis Jordan and Billy Austin for this column. '€œIs You Is or Is You Ain'€™t My Baby'€ begins with the lyric,
I got a gal who's always late
Anytime we have a date
But I love her, yes I love her
Which reminded me of a subject I hadn'€™t addressed lately, constancy. Dependability. Being there through thick and thin, like those destroyer captains in their often infallible hunt for downed Allied pilots in WWII.
One yearns to think of family members in those terms. Jane and I have been so blessed with each other. Our two sons just returned to Boston after spending the fastest four days in history with us. Creatures of habit, they always enjoy stopping at Publix on our way home from the Savannah airport, picking up their favorite snacks and some wine.
When we pulled into the driveway, the dogs went berserk as always. The lads started to unload everything before I even began to ask for help. I asked them to be careful putting everything away as the refrigerator was full already. Bang. They took it upon themselves to 'deep clean'€ the fridge, right down to tossing past dues and scrubbing every compartment and the hard to reach places in back. What a nice gesture. Then they set up a pretty vase of roses for Jane and proceeded to install the new Amazon Echo we'd ordered. Jack took the lead on that and within 3-4 blinks she could ask Alexa to play Frank Sinatra (her all-time favorite), tell jokes (often terrible), tune in a radio station and all that jazz. Jack even wrote a cheat sheet with simple instructions and told me where the Spotify brain center (is that the right term?) was on my laptop.
They were like that the entire four days. In exchange, they got wonderful food, all our gratitude, hugs and kisses. Only one disappointment – €"the new Audi we ordered was still a week away and we couldn'€™t take them to get it and meet our terrific client advisor Will Goure at Hilton Head BMW.
I told them on the way back to the airport that my ride back home would be, as always, a very sad hour. They get that. What we didn'€™t know was that one of my oldest friends, going back to when we were teens at Syracuse University – Ira Rushwald and his wonderful wife Judy – €"would be stopping by to see us in a few days. They had family fun scheduled near Washington and flew in from Seattle for the festivities. They hit Charleston and wondered if they could see us on their way to Savannah before their flight to D.C.
Are you kidding me? (They certainly weren'€™t.) Predicting their arrival between 11:00 and 12:00, they came at precisely 11:30. That'€™s what you get with a Boeing engineering manager who spent 35 successful years with the company. For the next four hours we hustled as calmly as we could to catch up after not having seen each other in (cue the spooky music) 35 years.
What a treat. Ira was a brilliant, gentle, left-leaning soul when we were kids and lo and behold, he still is, other than being a kid only at heart and in action. I say kid because he is in perfect shape and regularly mountain climbs with men less than half his age. Judy joked that she'€™s trying to get him to take up bowling instead. Do you like to bowl I asked. No, they agreed, but it would be safer. I tried to imagine him in a smoky joint with tattooed guys drinking beer and talking about the good old days over cigarettes and pizza. Am I stereotyping too much? Or is it still like it was back in my bowling days which were great fun – and yes I had my own ball and shoes.
Moral of the story? If I was ever looking for constancy in this life, here was a giant if all too brief dose. Our lunch at The Back Porch Grill flew by like a greased hawk if you'€™ll pardon the environmentally questionable metaphor. We pledged to get back together before it'€™s, well, you know, too late. Thanks again, guys, you made me feel younger. And very happy.
Speaking of which, one more shout out. To nurses. They are now and have always been, simply great. I'd just read the incredible And If I Perish by Evelyn Monahan and Rosemary Neidel-Greenlee, which traces the heroics of Army frontline nurses in WWII. Their relentless heroism will take your breath away. I thought of them as I consulted with my nurse lately, Ronda, who guided me through a "€œrough patch" as she put it. Like all wonderful nurses, she is a thoughtful, sensitive listener who made sure she had all the relevant facts and test results before recommending a treatment course. Which worked, terrifically. Help, help me Ronda indeed. And thank you so very much.
I thought of Ronda and Perish as I read Rick Atkinson'€™s The Day of Battle (2007, Henry Holt). As he wrote,
"The unlucky relied on the heroic efforts of doctors and nurses working in dreadful conditions. Surgeons operated by flashlight, with white sheets hung in the operatory for more reflected light. After watching surgeons lop off limbs for an hour, Frank Gervasi, a reporter for Collier's€™ magazine, recalled Erasmus'€™s astringent epigram, "Dulce bellum inexpertis"€: Sweet is war to those who never experience it. "€œHow am I doing, nurse?"€ a wounded eighteen-year-old in the 3rd Division asked. She kissed his forehead and replied, "You are doing just fine, soldier."€ He smiled faintly. "I was just checking up," he said, and then died.
Our son Greg, who is finishing his nursing training, agreed that this Army nurse said just the right thing at the right time. Nurses, like the rest of the best of us, is what they is, providing that constancy and dependability we all crave.
And thank heavens for that.