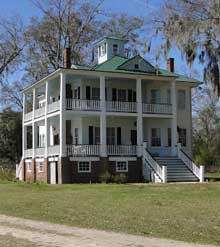 Get in the holiday spirit with a hot apple cider by the country open wood fire, sample lots of delicious holiday treats, add a dash of Christmas gift shopping and bring the children for kid fun at this year's Holiday Bazaar.
Pick Pocket Plantation Farmers Market, "Beaufort's Only Market on the Farm," a popular destination for locals and tourists, is hosting this year's Holiday Bazaar on Saturday December 22nd from 10am to 4 pm.
Shop local for your decorations, hand-spun and woven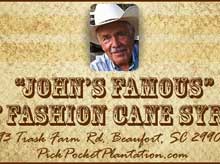 wool pieces, healing salves and soaps, hand-made candles and pottery, local honey, John's authentic apple butter and cane syrup made the old fashioned way, BBQ, southern food specialties, freshly baked bread, cookies and pastries. It's a great opportunity to catch unique last minute stocking stuffers, hostess gifts for holiday parties and fixins for your holiday meals.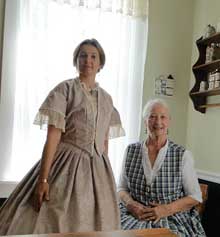 Come share in some holiday country charm on this beautiful plantation a few minutes from downtown Beaufort. There will be lots of fun for the young ones including pony rides and a "Market Kiddie Express Train" trip around the farm. Ladies in Victorian dress will usher you through a tour of the plantation house, if you like.
Renee Reil, a local Beaufort Mom, says she'll be there. "My daughter had her favorite birthday party ever at the plantation. The kids run and play and, well, they just squealed with delight on the pony rides and their trip around the farm on the Kiddie Express. We will be there on a search for just the right gift for Grandma, it's true, but it makes for an unforgettable outing to share with the kids at Christmas."
Pick Pocket Plantation is off  Rte 170 (Robert Smalls Pkwy.), just behind Advanced Auto.  Enter at the pillars with the Big Eagles.  Holiday Bazaar is behind the plantation house.
Interested in becoming a vendor?  Contact Kathy Lambert at
pickpocketplantation@gmail.com, 203-417-7512, or
https://facebook.com/PickPocketPlantationFarmersMarket