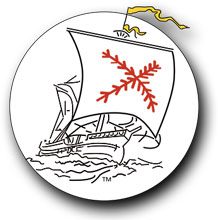 The Heritage Library is now offering classes at the Santa Elena History Center at 1501 Bay Street in Beaufort. These classes are on Thursdays from 1:30 – 3:30 pm. Class fees:

$10.00 Heritage Library members; $15 Non-members

. Class size limited, reservations are required. Call 843-379-1550 or visit www.santa-elena.org
UPCOMING CLASSES
German Genealogy: Research Tools & Sources
Thursday, April 20
Presented by Barbara Friis
Useful organizations, websites, & databases (especially German ones) for successful research. Tips for access to German church and civil records, including those of German Jewish ancestors, those from one-time eastern provinces of Germany, and missing soldiers. Leave with new confidence that your brick wall can be overcome.
Free Research Sites
Thursday, May 4
Presented by Amanda Hughes
Want to flesh out your family tree?   Come learn about some online sources that may help you fill in some pieces in your family puzzle and add "life" to your tree.   Sources such as Google, Find-a-Grave, state archives and many more can add valuable data to your family's past —- and the best part is that they are FREE!  This class is appropriate for all levels of genealogists, especially beginners.
Researching Military Records in Fold3
Thursday, May 11
Presented by Peter Somerville and Philip Cromer
Fold3, formerly Footnote, advertises itself as "The web's premier collection of original military records." The website has records from the Revolutionary War, the War of 1812, the Mexican and Indian War, the Civil War, World War I, World War II, and the Vietnam War, as well as some non-military collections.
            Fold3 is a subscription website if used from home, but it is available at the Heritage Library for our patrons.
Writing Your Family Narrative using Microsoft Word
Thursday, May 18
Presented by Amanda Hughes
Have you wanted to start writing your family's story, but didn't know where to start? Join Amanda as she walks you through the beginning processes on "creating" your family story.  Attendees will be shown different capabilities of Microsoft Word for writing, adding pictures, captions, etc.  Basic computer skills are required for this class.  This is a "hands on" class.  Please bring your laptop with some items saved and a basic paragraph of one or two of your ancestors so you can utilize some of the practices discussed. Class size is limited to 8, so sign up early!
Tea and Sympathy
Thursday, May 25
Are you stuck?  Join the volunteers of the Heritage Library for a group discussion to solve your "brick wall."   Every researcher reaches that place in your family tree that no longer leads to the next generation. That's the point when others' experience can offer a resource you haven't tried, give you tips for searching in different databases, etc.  
            If we can't solve your issue, at least we can offer some light refreshments and our deepest sympathy!           
            This class is FREE!