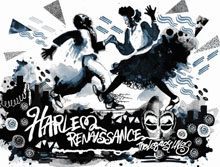 Recreating the vibrant and joyous spirit of the Harlem Renaissance, the Beaufort Arts Council is hosting an evening of food and entertainment at Tabby Place in downtown Beaufort on January 30, 2016 from 7 – 11 pm.
            A cultural movement that took place from 1919 into the 1930's, the Harlem Renaissance was centered in the Manhattan, New York neighborhood of Harlem. This movement took hold across the country and the globe, influencing artistic and political ideologies and laying groundwork for the future Civil Rights movement. During the Harlem Renaissance there was an outpouring of artistic creation in all fields including visual arts, literature and poetry, music and dance that both represented and gave voice to the African American thought.
            Celebrating their 25th year and commemorating The Harlem Renaissance, the Arts Council of Beaufort County, a 501(c) 3 organization dedicated to encouraging, advancing, and promoting the arts in the Beaufort community is hosting this premier fundraiser. For the price of a ticket, guests gain entry to a night of live music, dancing, dinner, a silent auction and a cash bar while enjoying the artistic ambiance of The Harlem Renaissance.
            Claudette Humphrey, a local artist and member of the board of directors at the Beaufort Arts Council, has successfully organized The Harlem Renaissance event in the past and comments, "It truly is a magical night. People are dressed in either black tie or vintage wear and they enjoy an evening experiencing the music, food, and culture of the Harlem Renaissance era. We will be working with some teachers at local schools to incorporate a Harlem Renaissance lesson plan into their teachings. The students work, whether it is a musical, literary, an art project, or dance can be showcased and revealed at this event or at Artworks February Reception and Show."
            Tickets are on sale now for $75 and $100 for VIP. Tables of eight and ten are available.
            The Arts Council of Beaufort County is accepting monetary and prize donations for this event. For more information, please contact Co-Chairs Claudette Humphrey at 843-522-1831 or Diane Dunham Griffin at 843-575-1171.