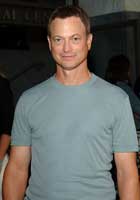 The 16th Annual Beaufort Shrimp Festival will be Friday, October 1 and Saturday, October 2 at Henry C. Chambers Waterfront Park in downtown Beaufort. This popular event brings thousands of residents and visitors alike to celebrate local wild-caught shrimp, great music and local restaurants. Partnering with the SC Shrimper's Association, Main Street Beaufort, the event organizer, is diligently working to execute another successful event. Restaurants including Plums, Southern Graces, Gilligan's of Beaufort, Sea Eagle Market & Catering, Barbara Jeans, Bricks on Boundary, Emily's, and many more will be competing for the coveted Silver Cup Award as well as Best Shrimp Dish, Best Presentation, Best Booth Decoration, and People's Choice. Restaurants are required to use fresh, local, wild caught shrimp. Other activities that make this event a success are the popular shrimp heading competition and children's shrimp peeling competition. Last year's inaugural Rubber Shrimp Race, organized by Sea Island Rotary Club of Beaufort, will return this year as well. A children's area, craft market, and live entertainment will round out the weekend. Admission into the park is free. Food & drink tickets are sold for $1 each. Food booths sell food items from 2 to 7 tickets, soft drinks & water are 2 tickets, beer 3 tickets, and wine 5 tickets.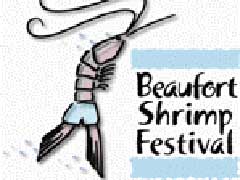 This year, Main Street Beaufort has welcomed another partner, Independence Fund, which is organizing the Lt. Dan Weekend. The week of the festival, Independence Fund is bringing over 80 wounded combat war veterans and their caregivers to Beaufort for seminars and activities throughout the city. The Beaufort community is happy to host these heroes who have sacrificed so much for our freedom. Gary Sinise of Forrest Gump and CSI: NY, is an avid supporter of the military and wounded combat veterans. Sinise and his 13 pc. Lt. Dan Band will perform a free concert at Henry C. Chambers Waterfront Park in conjunction with The Beaufort Shrimp Festival. How fitting that Lt. Dan comes back to Beaufort to perform the Beaufort Shrimp Festival. Seven-10 restaurants will be selling shrimp dishes and more to satisfy your shrimp cravings that night!
Saturday morning kick
s off with the annual 5K shrimp run, walk through history, and popcorn shrimp run for the kids in downtown Beaufort. The Lt. Dan Ride will take place on Marine Corps Air Station Beaufort with an 11, 22, or 33 bicycle ride with the veterans. Participation fees are from $10 – $30. Proceeds from the run, walk, and bike ride will go to Independence Fund to support their efforts with the veterans. The rubber shrimp race will follow the 5K with activities following at 11am. Competitions, children's area, craft market, and live entertainment by The East Coast Party Band until 5pm.
As one of the area's most popular festivals, this year's Beaufort Shrimp Festival is sure to be a wonderful family friendly event.