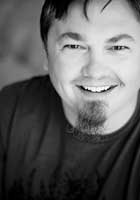 Dubbed the "great American romantic" by the New York Times, Edwin McCain is best known for his chart-topping hits "I'll Be" and "I Could Not Ask For More." But on September 18, the award-winning crooner, who happens to be a South Carolina native, will take the stage for a concert at the Jasper County Farmer's Market. Doors open at 7pm with concert beginning at 8 pm.
Advance tickets are available for $20 and may be purchased at the Chamber of Commerce in Ridgeland or at the door the night of the event. Limited tickets are available. Food and drinks will be available for purchase. Attendees are encouraged to bring lawn chairs but leave the coolers at home. Regional favorites, Shannon Tanner and Bruce Crichton will perform as special guests during the evening event.
Kendall Malphrus, executive director for the Jasper County Chamber of Commerce, said this is an event you won't want to miss. "Each event we host at the Farmer's Market is unique and we're thrilled to have such a well-known and well-liked musician as Edwin McCain perform in concert."
McCain has been on tour promoting his newest album, The Best of Edwin McCain, which is a career retrospective featuring 16 of his most popular hits including the newly released "Walk With You." The Charleston-born singer has 11 albums to his name, many that have gone platinum and gold as well as having one of the most rigorous touring schedules rumored in the music industry. McCain's music has been described as "grainy America" with ties to jazz and soul, making its way to numerous Top 10, 20 and 40s charts.
The Jasper County Farmer's Market is located on 9935 South Jacob Smart Boulevard on Hwy 17 in South Ridgeland. For more information, call 843.726.8126 or visit www.JasperCountyChamber.com.