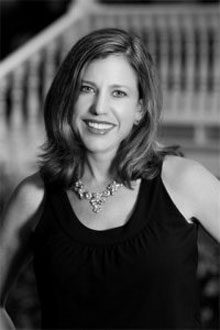 The American Heart Association (AHA) is proud to announce Catherine Donaldson will chair the 22nd Annual Heart Ball of the Southern Coast. The Heart Ball will be held on Saturday, Feb. 2, 2019, at the Westin Hilton Head Island Resort & Spa.
In her role as chair, Donaldson will work with local leaders to support the Southern Coast Heart Ball and expand the AHA's mission. She has been a Realtor locally for almost 15 years, and her commitment as chairperson for the 2019 Southern Coast Heart Ball comes with a profoundly personal cause, as her husband Brad died suddenly from a massive heart attack in September of 2016.
"Anyone who knew Brad will attest to the fact that he was fiercely proud to be father to his five children. I am dedicated to keeping his memory alive, and this event is one way to do so," said Donaldson.
A loyal patriot, Brad was a Lt. Col. in the Army Reserves when he died at the young age of 50. Donaldson said her mission as chairperson is "to strive to further public awareness regarding the importance of sound heart health through raising a record amount of funds in order to expand the efforts of the American Heart Association."
Donaldson said, "In the midst of an incredible loss, my children and I knew that an incredible need for us to play a larger role would present itself. The American Heart Association is saving lives and when someone mentioned that I should consider chairing the Southern Coast Heart Ball, I discussed it with my children. We all agreed that this was the perfect avenue for us to choose to share our story."
Donaldson affiliated with Celia Dunn Sotheby's International Realty 10 years ago and has consistently been a top producer in the South Carolina office. Her focus is primarily luxury home sales and her reputation as an expert in this segment of the market is unparalleled.
The AHA's local Life is Why sponsor, Hilton Head Regional Healthcare, is also excited to be part of this incredible event. "Whether it's teaching CPR in the community, educating people about the early signs of heart disease or funding research into lifesaving treatments, the American Heart Association has been at the forefront of fighting cardiovascular disease," said Jeremy Clark, Market Chief Executive Officer of Hilton Head Regional Healthcare. "That's why Hilton Head Regional Healthcare is so proud to support this lifesaving cause."
The AHA is also pleased to announce that Audi Hilton Head will be this year's legacy sponsor for the fifth year in a row. "We are proud supporters of the American Heart Association, and we encourage the community to rally together so we can beat heart disease and stroke," said Warner Peacock, Chairman & CEO of Peacock Automotive, parent company of Audi Hilton Head. The dealership, located at Peacock Auto Mall, will unveil the 2019 Heart Ball theme in its showroom and will also celebrate their grand opening on Oct. 4, 2019.