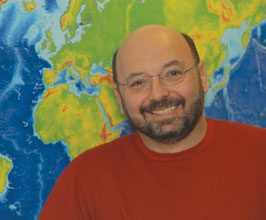 On October 20, 2018 the Port Royal Sound Foundation will host their fourth annual Night on the Sound. The foundation's signature event has featured distinguished guests such as Philippe Cousteau, Dr. Bob Ballard and Jack Hanna. David Gallo, American oceanographer and explorer, will be the speaker at this year's event. Gallo previously worked as the Director of Special Projects at the Woods Hole Oceanographic Institution.
He currently serves as Senior Advisor for Strategic Initiatives at the Center for Climate and Life of the Earth Institute at Columbia University. This annual event includes a presentation by David Gallo, cocktails, dinner, live entertainment and a silent auction.
            "This event is so important for the growth of the Foundation," says Director of Development Alicia Powell. "All proceeds from this event benefit Educational Programs here at the Foundation, and education is our number one mission"
            General Admission – includes cocktails, Hors d'oeuvres, and seated dinner with presentation: $250.00.          
                  VIP Admission – includes 1.5 hour cruise on the Chechessee River with guest speaker, cocktails, Hors d'oeuvres, and seated dinner with presentation (limited number of tickets available): $750.00
            The Port Royal Sound Foundation, a 501(c)3 nonprofit, is dedicated to the betterment and conservation of the waters and lands of our unique salt marsh ecosystem that is the Port Royal Sound estuary system. Their mission is to advance the awareness of Port Royal Sound as a unique ecosystem that contributes to the environmental, cultural and economic well-being of our area, the region and the Atlantic Ocean.           
            The Maritime Center opened in November 2014 and serves as an educational museum with over 20 exhibits, 3,000 aquarium and other live animal displays that help to build a greater appreciation for the Port Royal Sound. More than 80,000 visitors have visited the Maritime Center and experienced many of the tours and programs that are offered.
If you would like more information, please contact Alicia Powell at 843-645-7774 ext. 204 or email at apowell@portroyalsoundfoundation.org