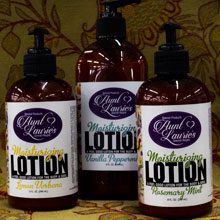 Laurie Brown, founder and owner of Aunt Laurie's has recently announced that they will now be offering individual products in addition to the great custom-made gift baskets they're known for.
                  Aunt Laurie's is a Bluffton-based national e-retailer committed to helping people with special needs. The company offers a unique collection of products and gift baskets made, assembled and/or packaged by people with disabilities. Aunt Laurie's gift baskets and products, which come in a variety of different categories – including dogs, spa, snacks, and Lowcountry – make perfect gifts for any occasion, or just to treat yourself. Every order is hand-assembled by people with disabilities at the South Carolina Vocational Rehabilitation Center in Beaufort, giving these workers an opportunity to learn job skills and gain a sense of purpose. The baskets, themselves, are handmade at the center as well, and are sturdy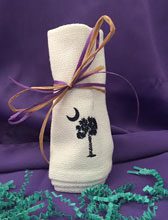 and re-usable for display or storage.
                  "Our vision is to inspire others to acknowledge the human value in everyone, one gift at a time," says Laurie Brown. "We work to help those with disabilities feel valuable and productive, and to provide opportunities to learn work and life skills."
                  The folks at Aunt Laurie's also pride themselves on listening to customers and working to change or add new and unique gift ideas. Based on this customer feedback, Aunt Laurie's has now begun making available the individual products typically included in the gift baskets – products like hand-painted trivets and coasters, Aunt Laurie's Feel Good Lotion in a variety of scents, Waggies all natural dog biscuits, Aunt Laurie's Buzz Off Spray, organic bar soaps in several scents, and more. New products will be frequently added, so checking the website (www.AuntLauries.com) and following Aunt Laurie's on social media is a good idea.
                  Supporting small and local businesses is another commitment of Aunt Laurie's. Many local products are used in the gift baskets, including Creek Sauce, Brenna's Pecan Bars, 7th Heaven Spices, Heritage Shortbread, Lowcountry Produce items, and Gourmet Warehouse sauces and seasonings. Aunt Laurie's commitment to the community is strong and growing. In keeping with Aunt Laurie's mission, the individual product purchases are still assembled and shipped at the South Carolina Vocational Rehabilitation Center, keeping the disabled workers involved.
                  "Aunt Laurie's is the focal point and conduit between multiple organizations that employee those with disabilities," says Laurie Brown. "And we put it all together."
                  Since Aunt Laurie's launched in March 2015, the company is proud to have won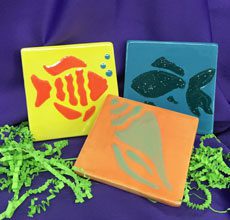 both the SCORE Lowcountry Chapter Client of the Year Award and the Bluffton Golden Oyster 2015 New Business Start-up of the Year Award. Brown has created a number of strategic relationships with organizations locally and nationwide employing those with disabilities, including Programs for Exceptional People, Extraordinary Ventures, Berry Towne Crafts, Coffee with a Cause, SMILE Biscotti, The Chocolate Spectrum, ScentsAbility, and Waggies by Maggie and Friends – all of which produce many of the products available at Aunt Laurie's. Brown also supports many local non-profits such as Heroes on Horseback, Special Olympics, Palmetto Animal League, Action for Autism, Lowcountry Down Syndrome Society, and SOAR by offering special promotions and volunteering her time.
                  Aunt Laurie's gift baskets and gifts can be customized and personalized for all occasions. Themed gift baskets include all holidays, men's, gourmet and BBQ, Lowcountry, snack attack, just dogs, lavender lover.
                  For more information, visit www.auntlauries.com or contact Laurie Brown at 843-940-7116.