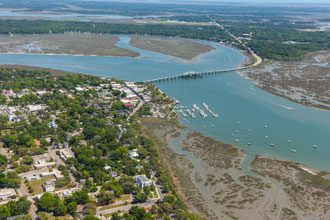 InterDev, an Atlanta-area provider of information technology and security services, has just announced its sponsorship of the Beaufort Digital Corridor (BDC), a recently launched business development initiative focused on tech and tech-related companies in downtown Beaufort. 
The BDC's goals are to attract and nurture businesses, create jobs and prepare young people for careers in the technology industry. InterDev is the first company to donate funding and expertise to the new initiative.
"We're excited to be the first donor and partner with the Beaufort Digital Corridor. As the managed IT services provider for the City of Beaufort, this is a natural extension of InterDev's relationship with Beaufort and an investment in its citizens and the local economy," said InterDev CEO Gary Nichols.  "We're looking forward to having the same technology business growth for Beaufort that Charleston is experiencing with its digital corridor."
The Beaufort Digital Corridor will be patterned after a program started in 2001 in Charleston, SC, that led Fast Company Magazine to dub Charleston "Silicon Harbor." Charleston is working with Beaufort to develop and put in place systems and solutions to address similar challenges Charleston experienced before founding its digital corridor – attracting technology businesses, raising per-capita wages and keeping its best and brightest workers.
To further incent technology companies to locate and remain in the city, the Beaufort Digital Corridor will help train a local technology workforce by establishing youth technology education programs or computer coding camps modeled after an award-winning science, technology, engineering and mathematics (STEM) program in Atlanta and Charleston. These programs will be a training ground for young adults and children in the community who are interested in technology and want to stay and work in the area.
"Beaufort shares many positive attributes with Charleston. Like Charleston, we are committed to incenting technology entrepreneurs to locate in Beaufort by providing the optimal business, education and social environment conducive to the success of high-tech businesses," said Beaufort City Councilman and member of the Beaufort Redevelopment Commission Stephen Murray.
About InterDev
InterDev has been providing information technology (IT) support and security services to corporations, non-profit and educational organizations and public-sector entities for more than three decades. In addition to managing and hosting IT operations for its valued clients, InterDev also provides leading edge IT security solutions — based on technologies from Barracuda Networks, Fortinet, Palo Alto Networks, Extreme Networks and Dell SecureWorks — as well as telecommunications consulting including VoIP circuit solutions. InterDev is a proud Microsoft Gold Certified Partner and Barracuda Networks Certified Diamond Partner. InterDev serves customers from offices in Atlanta, and Chicago. For more information, visit www.interdev.com.