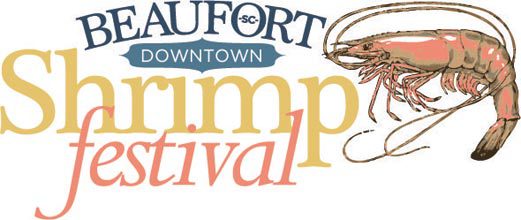 Main Street Beaufort, USA, and the South Carolina Shrimpers Association are gearing up for the 20th Annual Beaufort Shrimp Festival, to be held Friday, October 3 and Saturday, October 4, 2014, at the Henry C. Chambers Waterfront Park. This two-day festival is a celebration of SC Wild Caught Shrimp, local food and fun in the Lowcountry.
Friday, October 3, Noon: Kick the festival off early by browsing through the festival's Arts & Crafts Market, take a carriage, walking, bus, or boat tour of downtown, enjoy lunch at one of our independently owned restaurants and take in some shopping in our retail stores and art galleries.
At 6pm: It's a party in the park you don't want to miss: live music on the Pavilion Stage featuring The Company Band; local restaurants previewing their shrimp dishes for Saturday's competitions. All restaurants will be using SC Wild Caught Shrimp.
Saturday, October 4, 8:00 am: Calling all walkers and runners to participate at the festival's popular 5K Bridge Run/Walk (USATF certified course) at 8 am. The Popcorn Shrimp Run for ages 7 and under will begin at 8:45 am at the corner of Bay and Newcastle Streets. All require advanced registration. You may register at www.active.com or download applications from www.beaufortshrimpfestival.com
Saturday's events continue at 11 am with children activities, an abundance of SC fresh wild caught shrimp, and the arts and craft market. Live music all day on the Pavilion stage will be provided by The Brewer Band, Aunt Pearlie Sue, and The Bull Grapes. Local restaurants will put their unique spins on fresh local shrimp, available to attendees, and will compete for the "Best Shrimp Dish" and "Best Booth Decoration" voted by a panel of judges, and the "People's Choice", chosen by festival attendees. The overall winner will be awarded the prestigious "Silver Cup." Alternative foods will be available for the shellfish intolerant. Also adults will be able to participate in a shrimp heading competition and children in a shrimp peeling competition for various prizes.
The Sea Island Rotary Club will host its 6th annual Charity Shrimp Race, where 5,000 rubber floating shrimp will be dropped in the Beaufort River adjacent to Waterfront Park from a working shrimp boat. The Shrimp will float naturally with the tide towards a finish line. The first 10 shrimp to cross the finish line share $5,000 in cash prizes and have a chance to win the $1 Million Grand Prize. For more information or to adopt your shrimp, visit www.rotaryshrimprace.com.
For more information or to register for the 5K Bridge Run/Walk visit www.beaufortshrimpfestival.com or call (843) 525-6644.
The Beaufort Shrimp Festival is produced by Main Street Beaufort, USA, and the South Carolina Shrimpers Association and presented by Hilton Head Volkswagon at New River Auto Mall and other fine sponsors.