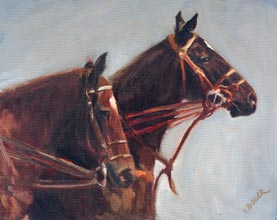 The 21st Polo for Charity event, organized by the Rotary Club of Okatie, will be held Sunday, Oct. 12 at

the historic Rose Hill Plantation, Bluffton.

Gates open at noon, and the match begins at 2 pm. So make plans now for Bluffton's largest picnic.    
This family-friendly event offers plenty of fierce competition on the field and socializing along the sidelines. Attendees can reserve patron sites or sit in general admission, but either way, pack a picnic and prepare to tailgate. Tailgaters are encouraged to get creative with their decorations

and menu because a

wards are given out for best picnic on both sides of the field.
The originality on display doesn't end with the picnic planning. It extends to the wardrobes as well. At this unique and completely Lowcountry polo match, patrons show off their individual fashion sense with ladies who don their best dress, men who sport bow ties and suspenders, and many who opt for comfort wearing jeans and boots or golf attire.
No matter what the outfit, don't forget to top the ensemble with the perfect hat so you can take part in the annual hat contest. And when choosing which shoes to wear, keep in mind patrons can participate in one of polo's most widely known traditions – the ceremonial stomping of the divots. This tradition not only serves a practical purpose of replacing the mounds of dirt (divots) torn up by the horses' hooves, but gives spectators a chance to mingle and socialize.
The event will also feature a new form of entertainment this year. Performers from Move and Motion Studios on Hilton Head Island will provide a choreographed show featuring dance, gymnastics and an aerial performance sure to be a crowd pleaser.
This year's poster and program cover features a striking original painting by local artist and horse enthusiast Kimberly Bisger. The Spring Island resident owns Atelier on Bay, a working artists' gallery in downtown Beaufort. Bisger received her first pony at age 6 and has had a love affair with horses ever since. The current love in her life, besides her husband, is a rescue horse named Benjamin Buford "Bubba" Blue. The horse she affectionately calls Blue was named after the character in "Forrest Gump." Kimberly has created three oil paintings for the Polo for Charity event. The Players, Bisger's personal favorite, features two horses side by side. This painting (above) is featured on the Polo for Charity's promotional material. Match Day portrays a stately horse with the Rose Hill Mansion in the background. And The Athlete depicts a single horse with a polo mallet lying on the ground. All three pieces of art will be displayed at the event and available to purchase. Patrons can also watch the artist in action as she creates a painting to be given as a door prize during the day's activities.
Polo and horse enthusiasts will be able to take home a memento even if they can't attend the match. The Rotary Club of Okatie will share a booth with The Boys & Girls Club of Bluffton at the Bluffton Farmers Market where they will sell note cards and T-shirts displaying Bisger's artwork.
Patron slots, tents and sponsorships are available for purchase. Besides all the action on the field, guests will have an opportunity to browse and bid on the silent auction items during the day's festivities. Event proceeds will benefit The Boys & Girls Club of Bluffton and other charities within our community.
Tickets are $20 at the gate on the day of the match or $15 per person in advance. Children under 12 are admitted free. For information, contactrotarypolo@hotmail.com or call (843) 298-3055 or (843) 686-4852. Advance tickets will be available at BB&T bank locations, Markel's, Coastal Home and Atelier on Bay in Beaufort. Be sure to "like" Okatie Rotary Polo for Charity on Facebook to get all the details on this year's event.
Event organizers would like to thank this year's sponsors including Hilton Head Landscapes, Platinum Sponsor; Diamond Sponsors Palmetto Electric, The Law Office of Barbara McFadden, John Mosca, CPA and The Scout Guide – Hilton Head, Beaufort and Bluffton; Gold Sponsor CH2/CB2 and media sponsors Bluffton Today, The Bluffton Sun/Hilton Head Sun/Sun City Sun publications, Island 93.5fm Lowcountry Weekly, The Surf 104.9fm, SC103.1fm, and WHHI TV.