This fall the Ralph McInerny Center will be sponsoring its first activities in Beaufort. The Center is a project of cultural renewal that fosters discussion of a wide variety of contemporary issues, in light of the classical and Christian intellectual tradition, especially as represented in the works of Thomas Aquinas.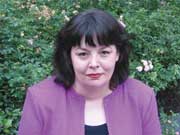 On Wednesday, November 12, Maggie Gallagher will speak on "Does Marriage Have a Future?" In an era when fewer people are getting married, young couples increasingly live together rather than marry, and marry later if and when they do, Gallagher is a leading voice in the contemporary debate over the value of marriage. Together with Linda Waite of the University of Chicago, she published The Case for Marriage: Why Married People are Happier, Healthier, and Financially Better Off (Doubleday, 2000).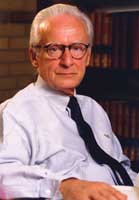 Ralph McInerny will speak on "How Do Ordinary People Know Moral Principles?" on Friday, November 14. McInerny taught for over 50 years at the University of Notre Dame and is considered one of the world's outstanding scholars on the thought Thomas Aquinas. He has also authored several mystery series, including the Fr. Dowling series, and won the Bouchercon Lifetime Achievement Award for mystery writing.
The lectures will both be held at the USCB Performing Arts Center in Beaufort, from 7:30 to 9:00 pm. Tickets for each lecture cost $20.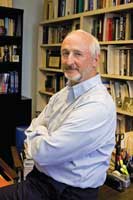 Christopher Wolfe, emeritus professor at Marquette University, where he taught constitutional law for thirty years, and co-director of the McInerny Center, explained that the Center is sponsoring this event as part of its study of Beaufort as a permanent location. "Beaufort is a beautiful town, rich in history, and is part of a region of the country destined for considerable growth in the near future" he points out. "Many of the people we have met here are very interested in the intellectual stimulation the Center could contribute to the area."
These two speakers, according to Wolfe, "are great examples of how serious scholarship can be brought to bear on interesting questions, which are both very 'current' and also of permanent interest." They exemplify the Center's desire to bring the Thomistic tradition to bear on issues important to society today, he says.
The ultimate goal of the Thomas International project, which sponsors the Center, is to make the RMC the nucleus of a new international university. The university would be an independent, private university. Wolfe candidly points out that the project is rooted in the Catholic intellectual tradition, but he emphasizes that it will self-consciously seek to make its activities appeal to a wide range of people of various faiths or no faith.
Wolfe's colleague and co-director, Fulvio Di Blasi, is an Italian natural law scholar who studied and taught at Notre Dame for an number of years and now "commutes" regularly between his hometown of Palermo, Sicily and the U.S. Wolfe and Di Blasi met in 2004 and have been working on the Center and the university project ever since. They first came to Beaufort in the fall of 2006 and were impressed with the interest in a new university they discovered there.
For the time being, however, their goal is to sponsor various educational activities, such as public lectures and scholarly conferences and publications. "We'll have to see whether we can eventually obtain the financial resources to establish the Center here permanently," Wolfe says. "But for now we look forward to sponsoring various activities in Beaufort and expanding the circle of people who know about our project."
For more information on the Center, contact Wolfe at cwolfe@thomasinternational.org or call 414-217-7746.