The Art Market at Historic Honey Horn, a juried fine art and craft show, is set for April 25 and 26th on Hilton Head Island. The event will host 80 artists from as far way as Connecticut and Wisconsin and well-known local artists will share the spotlight during this weekend-long event.
The Coastal Discovery Museum is pleased to announce that artwork in media including: clay, wood, fibers, metals, glass, jewelry, watercolors, oil, mixed media and photography will be on display and for sale. Each artist will compete for prizes totaling $5,000.


Holly Koons McCullough, of the Telfair Museum in Savannah, is the Judge for this year's event. McCullough is the Chief Curator of Fine Arts and Exhibitions and has the responsibility of planning, development and implementation of ten to fifteen temporary exhibits annually, as well as the care, display and interpretation of the Telfair's permanent collection of over 4500 works of art.
The show is open to the public on Saturday, from 10 a.m. – 5 p.m. and on Sunday, from 11 a.m. – 4 p.m. There is a $5.00 per car parking donation, while admission to the show is free. Demonstrations through out the weekend will be held in glass, pine needle basketry, gourd carving, watercolor, silver smith and photography. Street Meet, an American Take Out & Tavern, located in Port Royal Plaza, will have food and beverages for sale during the event.


An artist's reception will honor the prize winners will be held from 5:30 until 7:00 pm. on Saturday evening. Admission to the party is $20.00 and you will have a chance to mingle with artists, enjoy food and beverages, and learn of other Bravo events. Reservations for the party are required and may be made by calling 843-689-3033 ext 224.
Honey Horn is a name that has existed for over two centuries, possessing a rich cultural and natural history legacy. It is described by many as the last significant parcel of undeveloped open space on Hilton Head Island. Consisting of 69 pristine acres at the juncture of the Cross Island Expressway and Highway 278, the property is filled with salt marshes, stands of live oaks, open fields, and a unique collection of some of the oldest structures that exist on Hilton Head Island. The Discovery House at the Coastal Discovery Museum opened in October 2007 and is open daily from 9 – 4:30 and Sunday 11-3.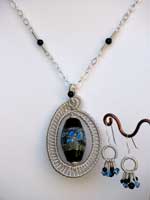 The Art Market at Historic Honey Horn is part of BRAVO – Celebrate the Arts! Festival held during the month of May each year. BRAVO is a month-long celebration of our area's vibrant arts community and diverse cultural heritage in partnership with the Hilton Head Island-Bluffton Chamber of Commerce.