(Or, Take Two Barstools and Call Me in the Morning) By Mark Shaffer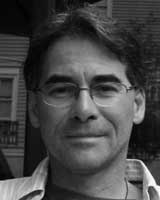 Years ago I read a piece in Esquire or Vanity Fair (The New Yorker?) about "The Myth of the Seasonal Drinker." At least I think it was something like that. At any rate, the author boldly asserted that devotees of any spirit like bourbon or scotch or tequila would not shift allegiances simply with a change of season. For those of you unfamiliar with the phenomenon of what I like to call Seasonal Beverage Shift, it goes something like this, in a nutshell: during the darker months of the year, we tend to choose beverages to match our mood and the climate. Hence, whisky sales tend to spike in winter along with red wine, brandy and port, while during the warmer months we literally lighten up at the bar buying more white wine, vodka, gin, tequila and most importantly, rum. Beer's a year 'round thing.
Now, I am a confirmed whisky man, but once the grays of winter dissolve to splashes of brilliant spring, the first thing I want is a damn good margarita. And I've got plenty of friends, pal, so that wing-nut theory about standing fast in the face of "Seasonal Shift," well, obviously that guy never came down with Spring Fever in the South, much less Beaufort.
Most of us who suffer from severe Spring Fever will instinctively seek out the nearest outdoor deck, patio or porch serving alcohol, once that seasonal alchemy occurs. We don't know why. We don't care. Perhaps it's to dull our senses a bit to make such bright hues and brilliant light less shocking to our winter-addled brains. Then again, maybe it's just an excuse to sit in the sun, stare at the water and drink. I can live with that.
The downtown Beaufort waterfront was practically engineered with Spring Fever sufferers in mind. Any of the establishments along the Waterfront Park are fine choices to cool your feverish heels with a frosty beverage. We like the Napa style patio at Saltus River Grill for a good glass of wine or a craft cocktail and some sushi. The covered deck next door at Kathleen's is a great spot to steal away if you're craving a signature $3 Bloody Mary. If a soft drink or a cup of fine Joe is more to your liking, stake out a seat on Common Ground's front porch, and be sure to indulge in the delicious homemade delicacies from the deli side. The porch next door at Plums has been packed for a couple of decades, now, although the crowds tend to slack off between lunch and dinner rush – a good time to share a quiet bottle of wine and a view of the water. One door down, Luther's outdoor seating is a laid back spot to quench your Spring Fever cravings with cheeseburgers and beer in the river breeze. A couple of doors down you'll find Hemingway's patio under an arbor, crouched beneath the massive columns of the Thomas Law Building. Should your Spring fever require immediate Jello shots and local "ambience," this is your spot. And finally on the doorstep of the Downtown Marina, Panini's huge open-air deck also sports the only fully functional patio bar on the waterfront. The patio bar hours can be problematic (read "erratic"); in the meantime bar service is available at your table. And, if you can hold out until the cocktail hour and the tiki torches are lit, you will not be disappointed. Neither will your best four-legged friend; in fact, all of these establishments are pet-friendly.

Email Mark Shaffer at backyardtourist@gmail.com.