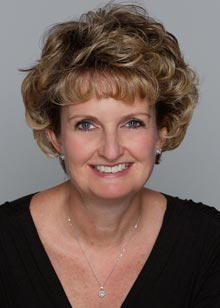 Whether you're heading to your alma mater for a fall football game and tailgate meal, or to the river for a picnic, this menu of make-ahead dishes is sure to be hit!
Sweet and Spicy nuts can be made early in the week and stored in air-tight containers for pre-game munching. Delicious Marinated Olives and Cheese, served in small bowls with toothpicks are a terrific accompaniment to pre-game cocktails and pair especially well with a dry red wine. The olives and cheese are best if made several days before serving and will keep for a week or two when stored in the refrigerator. (They also make a wonderful addition to a big tossed salad.) While you and your friends nibble, heat up the grill and flavor the air with the enticing aroma of Cider-Brined Pork Tenderloin. Apples and pork are a perennial flavor combination that is especially pleasing in the fall. Lean pork tenderloins receive a flavor boost when they are soaked overnight in an apple cider brine that is flavored with maple syrup, black pepper and sage. The flavor is heightened further when the tenderloins are rubbed with an aromatic mixture of garlic, nutmeg and cinnamon. Serve the tenderloin on Curried Pumpkin Rolls topped with store bought apple chutney and sliced blue cheese. Making homemade rolls might seem like a cumbersome chore, but with a stand mixer and rapid rising yeast these rolls come together in a snap! (The recipe only uses half a can of pumpkin puree, so be sure to freeze the remainder for another use.) Cheesecake Cookies are a fabulous little bite of something sweet to complete your meal. Go State!
 

Sweet and Spicy Nuts
1 egg white
1 tablespoon water
1 pound raw whole cashews, whole almonds, walnut halves, and/or pecan halves (about 4 cups)
1/3 cup sugar
2 teaspoons salt
1½ teaspoons ground cumin
1 teaspoon paprika
1 teaspoon ground coriander
½ teaspoon cayenne pepper
¼ teaspoon ground ginger
Lightly coat a foil-lined 15x10x1-inch baking sheet with cooking spray. Preheat oven to 300 degrees. In a large bowl, beat egg white and water with a fork until frothy. Add nuts and toss to coat. In a large plastic bag combine the sugar, salt, cumin, paprika, coriander, cayenne pepper and ginger. Add the nut mixture; shaking well to coat. Spread nuts evenly on prepared baking sheet. Bake for 35 to 40 minutes until nuts are toasted and spice mixture is dry; stirring every 10 minutes. Remove from oven. Place baking sheet on a wire rack and cool nuts completely. Store in an airtight bag or container at room temperature up to 5 days. Makes 4 cups. Serves 12.

Marinated Olives and Cheese
2 teaspoons minced garlic, about 2 large cloves
1 teaspoon crushed red pepper flakes
½ teaspoon dried oregano
½ teaspoon dried basil
½ teaspoon freshly ground black pepper
Zest of 1 lemon (about 2 teaspoons)
¼ cup sherry vinegar
1/3 cup extra virgin olive oil
2 cups stuffed olives (pimento, jalapeno, garlic, or almond)
1 pound mozzarella or sharp cheddar cheese
Combine first eight ingredients in a small saucepan over medium heat. Add the olives and cook until the mixture is warmed through. Remove from heat and set aside to cool. Cut cheese into ½ -inch cubes. When mixture is cool, stir in the cheese. Cover and chill for 8 hours or longer.
Makes 4 cups.

Cider-Brined Pork Tenderloin
For the brine:
3 cups apple cider or apple juice
2 cups water
¼ cup coarse sea salt or kosher salt
½ cup pure maple syrup
1 tablespoon coarsely ground black pepper
1 teaspoon rubbed dried sage)
Additional ingredients:
2 pork tenderloins, about 1½ pounds
2 tablespoons olive oil
1 tablespoon minced fresh garlic (about 3 large cloves)
1 teaspoon coarse sea salt or kosher salt
1 teaspoon freshly ground black pepper
½ teaspoon ground nutmeg
½ teaspoon ground cinnamon
Combine the brine ingredients in a 2-gallon zip-top freezer bag, mixing well. Add the pork tenderloins, seal the bag tightly, and refrigerate overnight. Remove the tenderloins from the brine. Discard the brine. Rinse off the tenderloins, pat dry with paper towels, and lay on a large baking sheet. Combine the olive oil, garlic, salt, pepper, nutmeg, and cinnamon in a small bowl. Massage the mixture into the tenderloins. Place tenderloins on a prepared grill and cook over high heat for 20 minutes. Turn the tenderloins and grill for 15 minutes more, or until the internal temperature is 145 degrees. Let the tenderloins rest for 10 minutes before slicing. Serve on Curried Pumpkin Rolls with apple chutney and sliced blue cheese.
Makes 24 small sandwiches.
 
Curried Pumpkin Rolls
1¼ cups milk
1/3 cup light brown sugar, packed
½ stick butter
2 teaspoons salt
1 cup canned pumpkin puree
1 egg
6 cups all-purpose flour, plus additional for rolling out the dough
2 packages rapid-rise yeast
2 teaspoons curry powder
¼ teaspoon ground cinnamon
1 tablespoon vegetable oil
1 egg, beaten
Scald milk with sugar, butter, and salt in a medium saucepan until butter is melted. Set aside to cool slightly. Place the cooled mixture into the bowl of a stand mixer fitted with a beater blade and add the pumpkin puree and the egg. Mix until smooth. Add the flour, yeast, curry powder, and cinnamon. Mix until well blended, then remove beater blade from the mixer and replace with the dough hook. Knead the dough for 5 minutes on medium speed, adding additional flour if dough becomes too sticky. Oil a large bowl with vegetable oil, turning to coat on all sides. Place the dough in the bowl. Cover loosely with plastic wrap and set aside to rise for 45 minutes, until doubled in bulk. Punch dough down, divide dough into fourths and roll each fourth into a 12-inch log. Cut logs into six 2-inch pieces. Form each piece into a small ball and place on parchment-lined baking sheets. Let rise for 20 to 30 minutes, until almost doubled in size. Preheat oven to 375 degrees. Brush some of beaten egg on each roll. Bake for 15 minutes, until puffed and golden brown.
Makes 24 rolls.

Cheesecake Cookies
1 cup butter, softened
2 (3-ounce) packages cream cheese, softened
2 cups sugar
2 cups all-purpose flour
1 cup chopped pecans
Preheat oven to 350 degrees. Cream together butter and cream cheese; add sugar, beating until light and fluffy. Add flour and beat well. Stir in pecans. Drop by teaspoonfuls onto lightly greased cookie sheet and bake for 12 minutes. Makes 4 dozen.

The writer owns Catering by Debbi Covington and is the author of two cookbooks, Gold Medal Winner of the Benjamin Franklin Award, Celebrate Everything! and Dining Under the Carolina Moon. Debbi's website address is www.cateringbydebbicovington.com. She may be reached at 525-0350 or by email at dbc@cateringbydebbicovington.com.