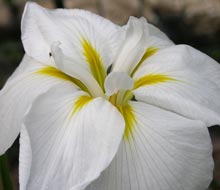 Now is the time to get out the catalogs and make plans for adding color and interest to flower gardens. The axiom is that spring blooming bulbs are planted in the fall.
Fall is also a great time to plant woody shrubs and trees so that roots can better establish when the temperatures are cooler and leaves are not losing as much water to transpiration. Gardening involves a certain amount of math, especially multiplication and division. When certain plants outgrow their space in the border or bed (multiplication and addition) it is time to dig up the clump and divide. One of the great rewards of gardening is having more than you need and friends to share plants or parts of plants. There are many sources for purchasing your bulbs, tubers and rhizomes – all of which are underground reproductive structures but different in morphology. Although botanists classify bulbs, tubers and rhizomes as modified stems and not roots, they all consist of stored carbohydrates and they have the ability to reproduce a plant which is genetically similar to the mother. Where it gets tricky is eventually flowers are produced with male and/or female parts, pollination or cross-pollination occurs, and seeds are set – another multiplication strategy for more plants.
Planting is pretty easy. Site and location will vary with species but most bulbs will enjoy soil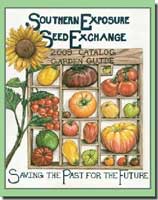 that is well-drained with 20-30% composted bark or compost worked in. A pH of 6-7 is best and a soil test will give the fertilizer or lime recommendation. Fertilizer can be applied at planting and side dressing in early spring may increase plant vigor, length of blooming and bloom size. Bulb size is an important factor in bloom size and most catalogues are going to sell premium bulbs for a premium price.   If you choose to naturalize an area, planting medium sized bulbs in a mass is visually a very effective design element. Choose bulbs that are firm and don't have spots or mold on them. Wait until the soil temperature is below 60°F; by planting tubers, bulbs and rhizomes at the right temperature and depth, roots will have a chance to form and the chill requirement will be met. For Lowcountry gardeners this can be during the months of October to December. If you get bulbs and can't plant them right away, you should refrigerate them for 6-8 weeks.
Whether using bulb favorites or unusual collections, you can create exciting flower gardens and interesting arrangements. Brent and Becky Heath have a bulb catalogue with pictures that jump out of the page, not only with color but also showcases of fascinating plants. A real bonus is that the catalogue also makes suggestions for combining plant colors and textures. Let the fun begin and get a few new bulbs to try and maybe swap later with friends!
 
Bulbs, rhizomes and tubers that can be planted in the fall
Agapanthus – lily of the Nile blooms are blue or white; handle the bulbs with care and don't try to break them apart.
Alstromeria – makes a good cut flower; blooms are white or pastels; the foliage is very attractive but can be aggressive in a small garden.
Belladonna lily – white/ pink flowers in early fall
Belcanda chinensis – blackberry lily seed pod looks like a ripe blackberry; easy to grow from seed; sword like foliage looks similar to some iris
Canna – native: yellow blooms attract moths; hybrid and species: various leaf color, shape and bloom; great for wet areas
Crinum spp.– native and hybrid species; many leaf and bloom forms; white, pink, dark pink
Crocosmia – Brent and Becky's catalogue listed 10 varieties; orchid-like flowers
Eucomis – 'pineapple lily' bold flowers; plants can be reproduced by stem cuttings
Hippeastrum spp. – Amaryllis species include lots of colors and flower forms; can be forced indoors or planted in the garden
Iris spp. – Louisiana and flag iris as garden plants do best when moisture is sufficient.
Leucojum sp. – "Snowflake'' has white bell shaped flowers with little green dots and bloom in early spring.
Red spider lily, Lycoris radiata "hurricane lily" – bloom in the fall at the end of the summer hurricane season.
Narcissus – Daffodil, jonquil, paper whites all come in pastel colors, white, and bright yellow with
a variety of bloom sizes and forms. Some are very fragrant and can be forced indoors or planted through the fall.
Ranunculus – grown from tubers, soak overnight and plant the claw down; can be grown in well drained part shade
Tulips spp. – considered annuals in the deep South, but give a wonderful show of spring color when grown in the garden. Species tulip Tulipa clusiana will naturalize and are available from the mail order catalogues.
Rain lily Zephyranthese spp. – wonderful garden plants and thrive in moist soil, often blooming after a rainfall. The thin foliage is dark green and flowers can be yellow, white or pink. The Z. atamasco lily is a local native and spring bloom is around Easter.
Sources:
Brent and Becky's Bulbs https://brentandbeckysbulbs.com/
Marlboro Bulb Company http://marlborobulb.com/
Park Seed Company http://parkseed.com/bulbs/c/bulbs/
Plant Delights http://www.plantdelights.com/Corms-Bulbs-Tubers-for-sale/Spider-Lilly/Pineapple-Lilies/Buy-Bulbs/