Holistic Shakespeare: acting classes at ARTworks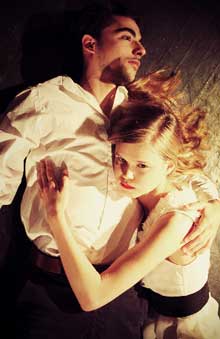 Dr. Debra Charlton is the author of Holistic Shakespeare: An Experiential Learning Approach (Intellect Books 2012). She is a theatre director, educator and writer whose reviews and articles on Shakespeare training and performance have appeared in numerous publications.
Many of her former students have gone on to have successful careers on Broadway and in regional theatre. Teachers are encouraged to participate in these classes too. They will learn strategies for bringing Shakespeare's plays to life in the classroom.
June 29: Acting Shakespeare's Text
This text-centered workshop focuses on the acting clues embedded within Shakespeare's language. Exercises will demystify meter, structure and phrasing, and provide practical tools for creating lucid, dynamic performances that make full use of Shakespeare's living language.
July 20: Physicalizing Shakespeare
Performing Shakespeare requires a responsive but relaxed physical instrument. This workshop explores the relationship between body and text through exercises that unlock creativity and emotional accessibility. In addition, connections between the actor's 360-degree body and the physical space are discovered through Shakespearean speeches and scenes.
July 27: Shakespeare in Context
Status, alliance, and hierarchy are central concerns for many of Shakespeare's characters. Using hands-on exercises, we will unlock the social constructs that influenced Shakespeare's depiction of character and understand how awareness of context enriches and deepens performance.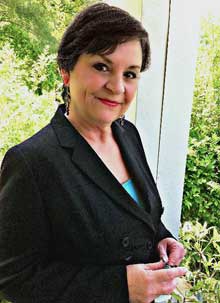 All the workshops are highly active and experiential. Workshop participants should wear comfortable clothing that allows for full range of unrestricted movement. Sneakers or bare feet are encouraged. Please bring a bottle of water and a light snack.
Dr. Charlton began her career as a professional actor at Houston's Alley Theatre. She has since worked on scores of productions, including many of the major plays from the Shakespeare canon. Last year, her production of Romeo and Juliet was selected to perform on the Royal Shakespeare Company's Dell Stage in Stratford-upon-Avon, UK. Charlton earned a Ph.D. from the University of Texas at Austin with a specialization in Shakespearean theatre.
$75 per workshop, or a discount for all three of $200. Noon to 3:30, with a 30 minute break in the middle. Register with ARTworks: 843-379-2787. ARTworks is located in Beaufort Town Center, 2127 Boundary Street, Beaufort 29902. www.artworksinbeaufort.org, @artseensc.