The Elizabeth Wallace Theatre at the Arts Center of Coastal Carolina has a terrific season planned…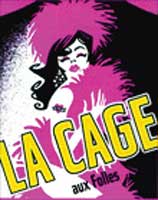 La Cage Aux Folles
September 24 – October 19, 2008
All is well for Georges and Albin, two middle-aged partners happily running a nightclub in St. Tropez where the stars and chorus line are mostly men in drag. That is, until Georges' son Jean-Michel announces he is marrying the daughter of a morals crusader obsessed with closing local "dubious" clubs. Hilarity ensues when the future in-laws insist on meeting the mismatched couple. Based on the 1973 French play by Jean Poiret, this Tony Award-winning musical remake features a bouncy score by Jerry Herman, the legendary composer of Mame and Hello Dolly!. Irreverent, unconventional and full of show-stopping songs and flashy production numbers, La Cage is a deliciously fun evening of theater.
South Pacific
December 3 – 28, 2008
In the midst of an escalating war with Japan, can a young Arkansas army nurse find happiness with a mature French plantation owner she meets one enchanted evening on a South Pacific island? Or should she wash that man right out of her hair? Rodgers and Hammerstein's musical masterpiece will capture your heart with its inspiring story and wonderfully romantic melodies, among them "Bali Ha'i," "Some Enchanted Evening," "Younger than Springtime" and "A Wonderful Guy." Winner of 10 Tony Awards and the 1950 Pulitzer Prize for Drama, South Pacific recently reopened on Broadway picking up another 11 Tony nominations, including Best Revival of a Musical.
Steel Magnolias
February 4 – 22, 2009
As comforting as a slice of sweet potato pie, Truvy's Louisiana beauty parlor is the favorite gathering place of six very different Southern women who come together to share their secrets and bare their souls, throwing in a little neighborly gossip for good measure. From weddings to divorces, babies to funerals, new beginnings to happy endings, they weather every event in their lives collectively with grace, determination and perfectly coifed hair. Hailed by The Daily News as "a finely constructed piece of theatre, as resilient, as funny, as moving and as bracing as its marvelous title characters," Robert Harling's enduring comedy is a heartfelt celebration of love, loyalty and the bonds of sisterhood.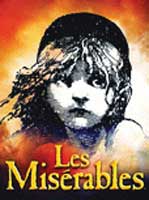 Les Miserables
April 22 – May 24, 2009
Epic, grand and uplifting, this international smash-hit may be the most popular musical in the world, packing an emotional wallop that has thrilled audiences for more than 22 years. Set in 19th century France, the story follows Jean Valjean, unjustly imprisoned for 19 years and seeking redemption. Even as he turns his life around, adopting the daughter of a prostitute, he finds he is still being relentlessly pursued by police inspector Javert, who refuses to believe the ex-con can change. Winner of seven Tony Awards, including Best Musical, Les Mis is a powerful affirmation of the human spirit enriched by a stunning pop opera score.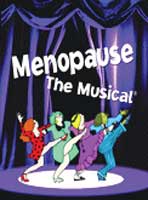 Menopause, the Musical
June 9 – July 26, 2009
Four years, forty cities and six countries later, inspired by a hot flash and a bottle of wine, this hilarious musical comedy celebrates the indomitable spirit of women living through "The Change." The laughs begin when four 40-something strangers, fighting over the same marked-down lingerie at Bloomingdale's, discover they have more in common than an affinity for black lace. Poking fun at their mood swings, memory loss, chocolate binges and night sweats, they turn Baby Boomer songs like "Puff the Magic Dragon" and "My Guy" into "Puff, my God I'm draggin' " and "My Thighs." No menopausal milestone is off limits for these cheeky ladies. Man or woman, you'll love this national runaway hit!