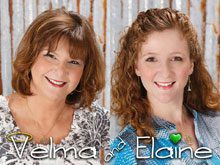 Ready for a break from the coronavirus? 
Artists from throughout the City of Beaufort have filmed a series of videos to bring viewers happiness and inspiration while they continue to shelter at home.
The series, called On the Spot and coordinated by the University of South Carolina Beaufort's Center for the Artsand the City of Beaufort, showcases singers, dancers, visual artists, musicians, storytellers, and others. The performers were filmed over the last week (and, needless to say, everyone complied with social distancing guidelines).
The videos can be found on the City's YouTube channel (https://bit.ly/2XdpVcU) and one will be shown daily on the City's Facebook page (www.facebook.com/CityBeaufortSC/).
Participating artists included Christopher Crabb, Elaine Lake and Velma Polk (above), James Duffy, Linda Silk, John Sundria, Anita Singleton-Prather, Donellia Chives, Mary Green, and Wes and K. Leigh Campbell.