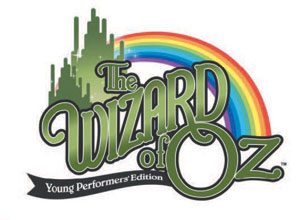 Join Beaufort Children's Theatre for L. Frank Baum's classic tale, THE WIZARD OF OZ, in which a Kansas farm girl travels over the rainbow to discover the magical power of home. The show has been entertaining audiences for generations.
Young actors (ages 7 – 18) are invited to travel down the Yellow Brick Road and beyond as they transform into the roles of Dorothy, Cowardly Lion, Tin Man, and Scarecrow, as well as all the other inhabitants of Oz, in this production of THE WIZARD OF OZ, young performer edition.  
Auditions will be held on Tuesday, February 26 and Wednesday, February 27. Audition times: Tuesday, February 26, 5:15-6:30 pm for ages, 7-9 and 6:30 – 8:00 pm for ages 10 -12; and Wednesday, February 27, 5:15-7:00 pm for ages 13-18 and 7:00-8:15 pm  for Call-Backs. 
Production dates for The Wizard of Oz, YPE have been set for May 17 and 18 at 7 pm, May 19 at 3 pm, and May 15 at 9:30 am and 12 pm (for schools only) at the USCB Center for the Arts.  
Rehearsals are held Tuesdays and Thursdays 6-7:30 pm and Sundays from 2-4 pm. Depending upon the part, you may not be required to attend every rehearsal, but should be available in case. Tech week (the week prior to shows) rehearsals are every day, and are absolutely mandatory for all parts. If you are interested in auditioning, please arrive 15 minutes prior to the audition time to complete the registration information. Please bring a non-returnable recent photograph of the person auditioning. No experience or preparation is required, only a positive attitude. For more information visit www.uscbcenterforthearts.com