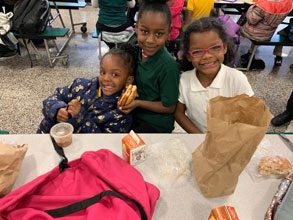 Boys & Girls Clubs of the Lowcountry have just announced the launch of their newest club, The Boys & Girls Clubs of the Lowcountry – St. Helena Club, located within St. Helena Elementary School. The launch hopes to mobilize the community in support of kids and empower today's youth to achieve great futures.
The local Clubis joining eight other clubs within the Boys & Girls Clubs of the Lowcountry toredefine the opportunity equation for kids by elevating the critical role out-of-school time plays in a child's development. Through dynamic programming, the Boys & Girls Clubs of the Lowcountry seeksto ensure that every child and teen has access to a safe place after school and during the summer where they can build the knowledge, skills and behaviors to put them on the path for success.  
The St. Helena Club will bring the total number of Boys & Girls Clubs in the Lowcountry to nine. These clubs touched the lives of 10,000 children last year through membership, after school programs, activities, summer programs and outreach.  
Every day, 15 million kids nationwide (1 out of 4) leave school with no place to go, putting them at risk of being unsupervised, unguided and unsafe. During the summer, an alarming 43 million (3 out of 4) kids in America lack access to summer learning programs, increasing their risk of learning loss and putting them at a disadvantage before the school year starts. The way a child spends their time after school and during the summer can significantly impact the path they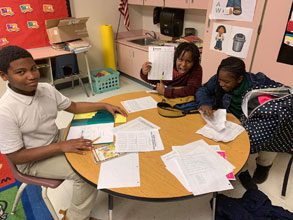 take.  
"We'retaking a leadership role to combat the low rank in education standings of our youth in the Lowcountry, elevating the impact of out-of-school time, a critical, yet often overlooked, part of their day," said Chris Protz, Executive Director of Boys & Girls Clubs of the Lowcountry. "When school is out, no child should go unsafe or unguided. Through more available Boys & Girls Clubs such as our new club location on St. Helena Island, we are advocating on behalf of kids and convening public, private and nonprofit partners around our goal of ensuring all kids have access to a safe, engaging and productive place to go between school and home."
A response to the crises facing America's kids, the campaign is focused on reversing the most negative trends facing youth and the country:
Today's generation is estimated to be worse off than their parents, the first in America's history
Our nation's graduation rate ranks 22ndamong 28 countries
Three out of 10 kids are obese or overweight
One in 5 American kids live in poverty
Nationally, the issues have economic implications, costing as much as $209 billion in lost taxes and higher government expenditures over the lifetimes of those who fail to graduate. Healthcare costs to treat health issues related to childhood obesity are $14.1 billion annually, and states spend an average of $7.1 million a day locking youth up in juvenile justice facilities.
"Boys & Girls Clubs of the Lowcountry has been serving the community with afterschool and summer programs for 32 years. During that time, we've seen the positive impact that occurs when young people have access to a safe place with caring adult mentors and enriching programs during out-of-school time," said Hall Sumner, Board President for the Boys & Girls Clubs of Northern Beaufort County. "We wanttoday's generation to be successful in school and in adulthood, to be healthy and active, and to develop strong character skills they need to become future leaders for our country. The St. Helena Club has 50 newly joined youth who now have started their Boys & Girls Club years towards success."
Boys & Girls Clubs reach kids most in need with outcome-driven programs designed to increase their performance in the areas of education, health and character development. Research shows that when kids attend the Club more frequently, the impact grows, so Clubs create a fun and engaging environment that keeps kids coming back. 
For more information about the Boys & Girls Clubs of the Lowcountry, visit www.bgclowcountry.orgor call 843-379-5430