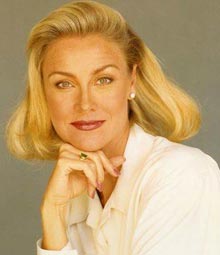 Actress Simone Griffeth will teach two intensive Advanced Acting Class Workshops for USCB Center for the Arts in April and May. The class will focus on acting techniques using scenes and monologues from plays. Students will learn about creating believable characters, identifying and generating emotions, accessing their own experiences to strengthen characters, improvisation, and developing character stories. Final performance will be taped and actors will have copy formatted for electronic submissions for casting purposes.
Advanced Classes – Grade level 6-9th grade
April 28 and 29
Saturday 10 AM – 5 PM
Sunday 1 PM – 5 PM
Advanced Classes – Ages 16 and up
May 5 and 6
Saturday 10 AM – 5 PM
Sunday 1 PM – 5 PM
Advanced Class fee: $250. For more information please call the CFA 843-521-4145. Must register in advance to attend workshop. Class size is limited! Call today.
About Simone Griffeth…
During her exciting career in Hollywood and New York, Simone Griffeth performed in film, NY theater, national TV commercials and more than 100 Network television shows including Magnum PI, Golden Girls, Three's Company, Universal Mini-Series Black Beauty, Hart to Hart, Buffalo Bill, TJ Hooker, Silk Stalkings, Death Race 2000, and Disney movie The New Swiss Family Robinson.
Simone recently starred in three new feature films: "Savannah," a romantic period drama starring Jim Caveziel ("Person of Interest," "Passion of the Christ"), Sam Shepard and Jamie Alexander; wacky comedy "Sleeping Around," set in the Hamptons; and she won the lead role of "Eleanor" in the just completed film "The Untouched".
Simone Griffeth has recently returned to her roots in the South Carolina Lowcountry where, in addition to her busy acting career, she teaches scene study and character development, film technique, the art of auditioning and provides individual coaching in the craft of acting.
For more information on the two weekend Advanced Acting Class Workshops, please call the CFA 843-521-4145.