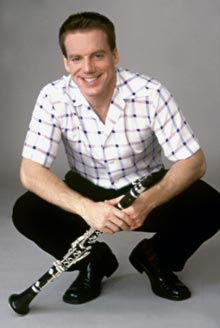 The opening at-bats for the 2011-2012 USCB Chamber Music Festival Series are heavy hitters all: Haydn and Brahms are in lead off and clean up positions, and Peter Schickele and Fritz Kreisler will complete the line-up.  
Prize-winning pianist Gilles Vonsattel, and violinist Aaron Boyd will be making their first appearances at the USCB Center for the Arts. Clarinetist Todd Palmer and Artistic Director and cellist Edward Arron will complete the evening's artist line-up.
Winner of the top prize at the 2002 Naumberg International Piano Competition and of a 2008 Avery Fischer Career Grant, Gilles Vonsattel has an uncommon repertoire that ranges from Bach fugues to Xenakis. He has played throughout the world as soloist and chamber musician. A frequent guest on NPR, he has also been heard on Radio France Musique, CBC, ARD, and BBC. This year he is releasing a recording of music by Ravel, Debussy, Honegger and Holliger on the Honens label.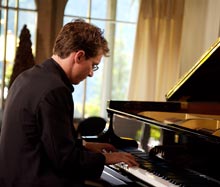 He will be joined by the Concertmaster of the Tucson Symphony, violinist Aaron Boyd. Deeply committed to contemporary music, Boyd is first violinist and founder of the Zukofsky Quartet, the resident quartet for Bargemusic in NYC. His music with the quartet and with numerous artists such as jazz legend Dick Hyman has been highly praised and aired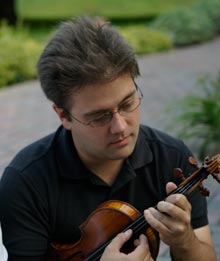 on NPR, WQXR and WQED.
The ever popular Todd Palmer will bring his clarinet to the evening's performance for both a contemporary piece by Peter Schickele and a trio by Johannes Brahms. Since winning the Young Concert Artist International Auditions, Palmer has carried an amazingly varied and rigorous performance schedule in Europe, Asia and South America as well as across the US. He has played with major orchestras, many of the world's notable string quartets and such talents as Renee Fleming and Dawn Upshaw.
As one of the nation's significant young chamber musicians himself and as the Artistic Director for the Metropolitan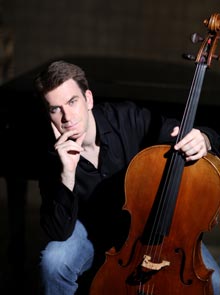 Museum's Artists in Concert Series for the past eight seasons, cellist Edward Arron is uniquely qualified to attract great talents and to play with them. The Series if fortunate to have him as its Artistic Director, host and as a performing artist.
The USCB Performing Arts Center on Carteret Street is remarkable for its superb acoustics, and through the years musicians have given it high praise for chamber music performances. Concert dates are November 6th, December 11th, February 19th, March 25th and April 29th. Complete program information is available at www.uscb.e/festivalseries. Subscriptions and individual tickets can be ordered through Staci Breton at 843-208-8246/sjbreton@uscb.edu.