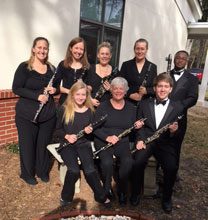 The Lowcountry Wind Symphony announces the beginning of its third season, which includes significant and exciting changes! Each of the three concert programs will be performed for audiences at venues both North and South of the Broad. The first two performances proudly honor all men and women who have served in the military.
 
         LWS has made a strong commitment to honor America's veterans each year at its November concerts. Music Director, Donald F. Jemella has chosen both new music and pieces familiar to our growing number of concert supporters. This includes stirring patriotic marches, selections from dramatic symphonic literature, as well as traditional music of America's armed forces. The Veteran's Day programs also features selections by the Lowcountry Brass Quintet.
         Maestro Jemella will be joined on the podium this season by Assistant Conductor,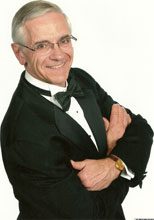 Deborah Hamner. Ms. Hamner previously served as a conductor and clarinetist with the Parris Island Marine Band. She now teaches music at Bridges Prep in Beaufort.  
         LWS's origins date back to June of 2014, when a small group of musicians gathered with Maestro Jemella to discuss the possibility of forming a concert band, open to musicians from throughout Beaufort County and beyond. From these initial discussions the Lowcountry Wind Symphony was created, with a focus on 'Exploring What's Musically Possible'. The initial rehearsal took place in October 2014. At the first concert, at Beaufort High School's Performing Arts Center in June of 2015, LWS was joined by musicians from the Parris Island Marine Band and the Beaufort High School Band. More than one hundred players participated in the concert.  
         According to LWS Board President Bobbi Logan, the number of musicians has grown steadily, from 23 at that first concert to more than 50, filling out all sections. LWS consists of professional and amateur musicians, as well as talented high school students. Performing music from the great concert band literature, LWS encompasses brass, woodwind and percussion instruments. Membership is open to area musicians. Non-playing volunteers are also welcome to become part of the LWS family. To find out more information about participating in LWS, please visit the website: www.lowcountrywindsymphony.com.
         Lowcountry Wind Symphony's concerts are free and open to the public. However, donations are gratefully accepted at each concert and through the LWS website. As a registered 501(C) 3 public charity, all donations are 100% tax deductible.  
2016-2017 Concert Season
Lowcountry Wind Symphony: Exploring What's Musically Possible
 
'Saluting America's Veterans II'
Sunday, November 6, 2016, 5 pm – Holy Family Church, Hilton Head
Friday, November 11, 2016, 7 pm – St. Peter's Church, Lady's Island, Beaufort
 
'Around the World'
Sunday, January 29, 2017, 4 pm – St. John's Lutheran Church, Lady's Island, Beaufort
Sunday, February 12, 2017, 7 pm – Lord of Life Lutheran Church, Bluffton
 
'It's All American: Celebrating Great American Composers'
Sunday, April 23, 2017, 4 pm ­– St. John's Lutheran Church, Lady's Island, Beaufort
Sunday, April 30, 2017, 7 pm – Magnolia Hall, Sun City
 
For more information about the Lowcountry Wind Symphony please visit www.lowcountrywindsymphony.com.