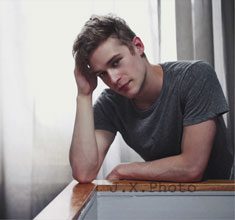 Micah McLaurin will play a free youth concert at USCB

A recent study asked Americans if they had attended a live classical music concert within the last twelve months; 8.8% replied, "Yes." I tremble to think what the percentage would have been if the question were asked only in rural South Carolina and only to Americans under 25. 
There is reason to hope that the percentage will be higher than we might expect if the question is asked after March 25, 2018, when USCB is presenting Micah McLaurin to play Mozart, Chopin, Lady Gaga and others and to talk about being a classical pianist in 2018. 
The concert will last about an hour. It's free, with all donations going to assist Micah with his expenses upon graduation from the Curtis Institute of Music. The dress is casual, and the time is five o'clock on Sunday March 25.  Please encourage yourself, students, friends, family, and/or teachers to attend.  
Winner of the 2016 Gilmore Young Artist Award, Charleston native Micah McLaurin is one of the outstanding pianists of his generation. He has performed as soloist with orchestras worldwide including the Cleveland Orchestra, Orquestra Filarmonica de Montevideo, Oquestra Juvenil de El Salvador, numerous times with the Charleston Symphony Orchestra and with others. 
He is a laureate of international competitions such as the Ettlingen International Competition for Young Pianists, the Music Academy of the West Concerto Competition, and the Thomas and Evon Cooper International Piano Competition. 
Micah is a two time participant at the prestigious Verbier Festival Academy, where he won the Tabor Piano Award in 2017. Recent engagements include Rachmaninoff's Rhapsody on a Theme of Paganini with the North Carolina Symphony and Bernstein's Age of Anxiety with the Philadelphia Orchestra.
Leonard Bernstein, who said, "Music can name the unnameable and communicate the unknowable." had great success reaching out to young people in the late fifties. If Lowcountry students attend on the twenty-fifth, perhaps other youth concerts can follow. Please join us in making Beaufort a bright spot where a high percentage of young and old respond, "Yes" when asked if they have attended a classical music concert in the last year and "Yes" when asked if they have some sense of Maestro Bernstein's meaning when he talked about the magical power of great music played well.
If you are young, grab a friend and come. If you are older, grab a friend and come.  All of us could use a little musical magic in our lives. For more details, go to uscb.edu/chambermusic or call 843-208-8246, Monday through Friday. The USCB Center for the Arts, located at 805 Carteret Street, opens at 4 pm and the performance begins at 5 pm, Sunday, March 25. The concert is free and dress is casual.