Once again, Edward Arron has arranged a varied program with works by both Clara and Robert Schumann as well as Beethoven, Ives and Copland for the March 27 concert. He is also introducing voice to the evening's instruments with the debut of baritone Randall Scarlata.  The concert will include Beethoven folk songs and a medley of American songs from the last century.  The final piece of the evening will be the intimate and other-worldly d minor piano trio by Robert Schumann.
Pianist Andrew Armstrong, who has received over twenty-five first prizes in national and international competitions, will add Beaufort to his long list of engagements at major music venues in Europe, Asia, and South and North America.  He has given numerous solo recitals and performed with major orchestras under such conductors as Peter Oundjian, Itzhak Perman and Stanislaw Skrowaczewski.  At the conclusion of the 1993 Van Cliburn Competition, where he was the youngest pianist playing, he received the Jury Discretionary Award and rare acclaim from an enthusiastic Van Cliburn, who called Armstrong's playing, "Fabulous! Fabulous!"  Since this auspicious beginning, Mr. Armstrong has been praised by critics and audiences around the world for his creative phrasing, dazzling technique and passionate interpretations.
Garnering first prizes in international competitions has also been routine for baritone Randall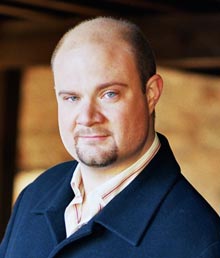 Scarlata.  In addition to first prizes in the Young Concert Artists International Auditions, the Das Schubert Lied International Competition in Vienna, and the Joy in Singing Competition in New York and the Alice Tully Vocal Arts Debut Recital Award, Mr. Scarlata was also the recipient of a Fulbright to study at the Hochschule fur Musik in Vienna and holds a masters degree from the Juilliard School.  He spent several summers studying with the great French baritone, Gerard Souzay. He will sing Beethoven folk songs for voice, piano, violin and cello and songs by American composers Charles Ives and Aaron Copland.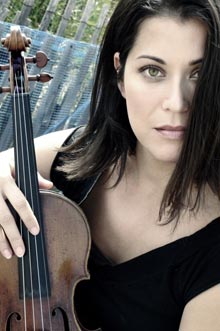 Playing the "ex-Cadiz," a 1722 Stradivarius, violinist Jennifer Frautschi will return to the Beaufort stage where she has previously been enthusiastically received. According to The Chicago Tribune, Miss Frautschi "is molding a career with smart interpretations of both warhorses and rarities."  She was selected by Carnegie Hall for its Distinctive Debuts series and received high praise for her performances with the Los Angeles Philharmonic and the Chicago Symphony Orchestra.  She is an active recording artist with widely praised CD's of Stravinsky and Prokofiev.
Anchoring the ensemble will be cellist, host and Artistic Director Edward Arron, who has led the Festival Series for the past two seasons with fine and varied programming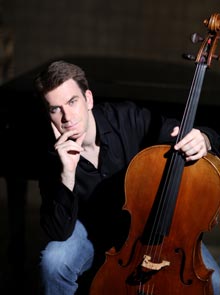 and impassioned performances.  A native of Cincinnati, Mr. Arron made his New York recital debut in 2000 at the Metropolitan Museum of Art. Earlier that year, he performed Vivaldi's Concerto for Two Cellos with Yo-Yo Ma and the Orchestra of St. Luke's at the Opening Night Gala of the Caramoor International Festival. Since that time, Mr. Arron has appeared in recital, as a soloist with orchestra, and as a chamber musician throughout the United States, Europe and Asia.  He recently joined Andrew Armstrong and Jennifer Frautschi on stage with the Orchestra of St. Luke's, Peter Oundjian conducting, to perform Beethoven's Triple Concerto.
For more complete bios of the artists and for a complete program, please go to http://www.uscb.edu/festivalseries.
For advance tickets, call Staci Breton at 843-208-8246, Monday – Friday 8:30 – 4:30. Tickets are also available at the door. Tickets start at $40. The concert begins at 5 on Sunday, March 27 at the USCB Performing Arts Center on Carteret Street.