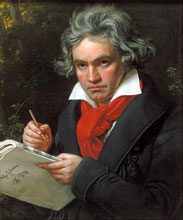 By Michael Johns
Come and celebrate what is now a firmly established Lowcountry musical institution: the concerts of USCB Chamber Music. Founded with the hope that a chamber music series might find a receptive audience, it has grown into a much anticipated staple of the concert season. Artists of national and international status now make Beaufort a regular stop on their performing schedules.
Brilliant music that runs through a gamut of emotions, periods, styles, and instrumentations is carefully chosen and balanced on each program. The five concerts feature 13 performers in 10 different instrumental combinations playing 19 compositions by 13 composers ranging over 280 years of western music history. There is something for everyone. 
The season begins on Sunday, November 3, 5:00, with Piano Trio in One Movement, D. 28, a charming work of youthful exuberance by the 15-year old Franz Schubert. Bohuslav Martinů, one of the most significant Czech composers of the twentieth century, combines quiet introspection and folk-like elan in his Duo No. 1 for Violin and Cello. Claude Debussy's dream-like Sonata for Violin and Piano is a work of infinitely subtle shadings and Antonin Dvořák's wistfully melancholic and wildly rhythmic Piano Trio in e minor, Opus 90 "Dumky" round out the performance. The December 15 concert contains both the season's oldest and most recent works: Bach's Viola da Gamba Sonata, BWV 1029, arranged for violin, cello, and bass, and contemporary blue-grass compositions for violin and bass. Beside them will be Joaquín Turina's impassioned, folk-song infused Piano Quartet in a minor and one of the most beloved works of classical chamber music, Schubert's "Trout" Quintet for piano and strings.            
On the third concert, Sunday, January 26, 2020, Artistic Director Edward Arron will kick off Beethoven's 250th birthday-year celebrations by performing all five of the master's cello sonatas. These very different works provide a telescoped glimpse of Beethoven's classical roots, romantic impulses, and game-changing humanism. Concert number four, March 1, includes a string sextet arrangement of Edward Elgar's compact early Serenade for Strings in e minor. Late in life Elgar singled out this charming little jewel as his favorite work. Cellist and composer Giovanni Sollima is represented by selections from Viaggio in Italia (A Journey in Italy). Written in 2000, it is a multi-movement trip from the Middle Ages into the twentieth century. The concert closes with Tchaikovsky's ebullient and untroubled String Sextet in d minor, Opus 70 "Souvenir de Florence," which exudes well-mannered charm and eloquence juxtaposed with Russian intensity and passion. The final concert, on April 19, begins with Mozart's Duo in B-flat Major for Violin and Viola, K. 424, an accessible work which displays his elegant declamation and intellectual mastery. Charles Ives' Piano Trio is a musical reflection, ten years post-graduation, of his student life at Yale University. It is filled with witty reflections and good humor. The second movement, mysteriously titled "TSIAJ" ("This Scherzo is a Joke"), quotes eight different folk tunes/songs. The season concludes with Brahms' groundbreaking Piano Quartet in g minor, Opus 25, which solidified the reputation of the young composer as an artist of serious intent and forward-looking purpose. It hurtles to a breathless close with a Gypsy Rondo featuring devil-may-care abandon, virtuosity, and gripping emotion.            
Sound too good to be true? Don't rely on this article; trust your own judgment. Attend a concert. Each performance is anchored by Artistic Director, host, and cellist Edward Arron and features music from the sublime to the explosive. The artists know they must play at a high level of technical expertise, emotional maturity, and infectious verve if listeners will want to come back for more. They accept this unspoken challenge at each concert and rise to meet it. Experience the communicative power of chamber music! Concert information and tickets, as well as information about the recently launched Endowment, are available on www.uscb.edu/chambermusic or at 843-208-8246, Monday through Friday. Performances take place at the USCB Center for the Arts, 801 Carteret Street, five Sunday's from November to April at 5:00 pm.