USCB's Festival Series continues its grand tradition.
Sunday, February 8th at 5 pm, the highly successful University Festival Series will continue its 2008-09 season with the world famous St. Lawrence String Quartet performing at USCB's Performing Arts Center. They will join pianist Anton Nel and cellist Edward Arron for a rich and varied program of Beethoven, Franck and Menotti.

Charles Wadsworth, the founder of the Chamber Music Society of Lincoln Center and longtime host for Charleston's Spoleto chamber music concerts, is the Series Artistic Director and Host. Mr. Chamber Music, as he is sometimes called, is credited with leading a national renaissance of chamber music over the last 35 years, which has resulted in the unprecedented popularity that it enjoys today. His innovative programming and the varied repertoire he has unearthed have inspired a new generation of virtuoso musicians to perform chamber music, and he brings many of them to the Performing Arts Center. The South Carolina Lowcountry is fortunate to have his attention, his affection and his artistry for the five concerts scheduled this season.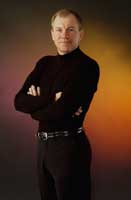 Anyone who has resisted being a part of the chamber music renaissance might want to consider the following: the 17 artists who will play during the season have garnered over 25 national and international awards and prizes for their performances; they have played with other amazing talents, including Beverly Sills, Yo-Yo Ma, Itzhak Perlman, Renee Fleming and Joshua Bell; they have performed in cities and at music festivals throughout the world, such as, New York, Paris, Berlin, London, Vienna, Tokyo, and Moscow and the Aspen, Marlboro, Vancouver, Newport, Stavanger, Jerusalem and Rome Festivals, just to name a few. They have recorded on numerous labels and been featured on a variety of radio and television shows.

The Assistant Artistic Director, cellist Edward Arron, is directing for the chamber music series at the Metropolitan Museum of Art series and performing Vivaldi with Yo-Yo Ma when he is not assisting with the Beaufort concerts. If the St. Lawrence String Quartet were a football team, they would be ranked in the top three; many would place them at number 1 among the world's string quartets.
It is no accident that all of these incredible talents will play Mendelssolm, Poulenc, Beethoven, Franck, Ravel, and Dvorak for local audiences. USC Beaufort and the Friends of the Festival have found ways to sustain great music and great artists in even these grim financial times, and the Festival Series is a great gift to the community.
If you would like to enjoy this gift, call Linda….at the Beaufort Visitor Center, 525-8534 or email her at Linda@beauforts.org for ticket information.
All performances are at 5 pm on Sundays. The dates are February 8, March 15, April 26.