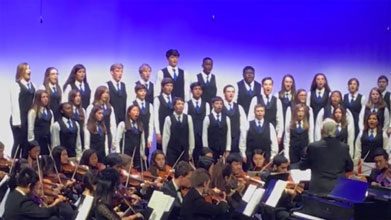 The Beaufort Academy Blue Notes, directed by Victor Varner, will present their Spring Show at 7 pm Thursday, May 2 at Tidal Creek Fellowship, 290 Brickyard Point Road South. 
The Blue Notes are now in their second year, and their repertoire continues to expand. They recently performed a benefit concert with the Duke Symphony Orchestra, singing a French folk song and Eleanor Rigby, by the Beatles. This year's spring concert will feature a medley of songs from the Broadway sensation, 'Hamilton.'   
Tickets are $5 at the door.