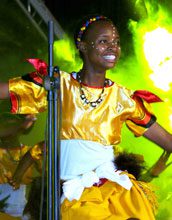 Imani Milele, an African children's choir, is heading to Beaufort for a special performance called 'Rhythm of Hope.'
Imani Milele
is a Ugandan phrase that means "everlasting faith." The organization by the same name – Imani Milele Children Inc. – is a registered nonprofit based in Uganda, working with rural communities especially affected by poverty, disease and ignorance. The organization was established in 1989 and currently serves over 3000 orphaned and vulnerable children, providing housing, education and skill training.
Imani Milele Children's Choir is dedicated to bringing awareness to the plight of the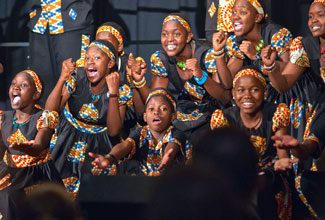 orphaned and vulnerable children in Uganda through their craft in music and dance. Their performances, consisting of traditional African dance, song, and drum routines, have earned them recognition as one of the best children's choirs in Africa. All the choir members are beneficiaries of Imani Milele who walk proudly on the world stage to represent other orphaned and vulnerable children.
Imani Milele Children's Choir will perform at Sea Island Presbyterian Church, 81 Lady's Island Drive, on Sunday, September 18 at 6 pm. Admission is free, but donations will be gratefully accepted. For more information call 843-525-0696.