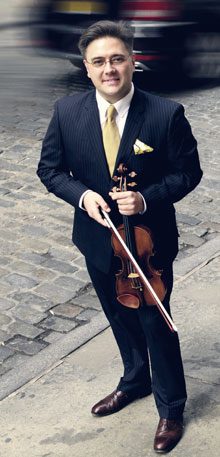 The December tenth USCB Chamber Music concert features four works that range from tuneful, evocative, vibrant, and achingly rhapsodic. It begins with a work for friends: Beethoven'sDuo in E-flat Major for Viola and Cello. Beethoven was a passable violist, and he wrote a duet for himself to perform with an amateur-cellist pal.
Both wore spectacles and Beethoven gave this light, deft, and good humored work the moniker: "€œWith Two Eyeglasses Obbligato."€ Claude Debussy wrote, "€œI love images almost as much as music,"€ and his solo piano preludeLa Cathedrale engloutie (The Sunken Cathedral)compellingly combines both. It refers to the legend of the Cathedral of Ys, which was supposedly submerged in the seas off Brittany'€™s coast to punish the people for their lack of piety. Occasionally the cathedral rises to the water'€™s surface as a reminder of past sins. Ernst von Dohnanyi was a dominant force in Hungarian music during the early twentieth century. In 1902 he wroteSerenade for String Trio, Opus 10.An exemplar of the form, this multi-movement, Magyar-inflected suite is packed with musical riches. The concert concludes with Robert Schumann'sPiano Quartet in E-flat Major, Opus 47. If you are looking for an introduction into music of the Romantic period, this is it. The exquisitely beautiful Adagio by itself is one of the glories of the chamber music repertory and worth the price of admission.
Praised by critics for his passionate expression and dazzling technique, pianist Andrew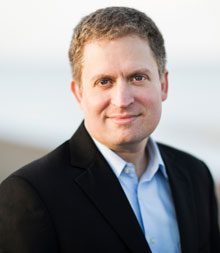 Armstrong (right) has delighted audiences around the world. He has performed solo recitals and appeared with orchestras in Asia, Europe, Latin America, and the United States. At the concluding concert of USCB Chamber Music's 2016-17 season he presented a spectacular performance of Tchaikovsky's brilliant and fiendishly difficultPiano trio in a minor. Award-winning violinist Aaron Boyd (top), a member of the acclaimed Escher String Quartet, was recently named director of chamber music and professor of violin at the Southern Methodist University Meadows School of the Arts. Boyd enjoys an international career as a soloist, chamber musician, orchestral leader, recording artist, lecturer and teacher. Since making his New York recital debut in 1998, he has given concerts throughout the United States, Europe, Russia and Asia. Violist Danielle Farina (below) enjoys a varied career as soloist, chamber musician, orchestral musician, teacher and recording artist. Formerly with the Lark Quartet and the Elements Quartet, Ms. Farina currently performs with a number of ensembles including the Orpheus Chamber Orchestra, the Orchestra of St. Lukes, Brooklyn Philharmonic, American Symphony Orchestra, and the Mostly Mozart Festival Orchestra. She is also on the Vassar College, Hunter College, and Manhattan School of Music's Contemporary Performance Program faculty. Anchoring the ensemble is master-of-ceremonies cellist Edward Aaron. A comforting and familiar presence, his witty and insightful remarks add texture and depth to the music. Already established with a major chamber music career, he re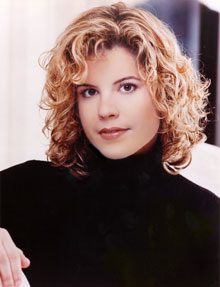 cently burnished his resume with a tenured appointment to the University of Massachusetts-Amherst music faculty and engagement by the Ehnes String Quartet.

Come and experience the intimate conversation of chamber music among friends.This conversation will give you a good idea of why so many of the Series supporters have launched the USCB Chamber Music Endowment, a generous gesture that will ensure grand musicians will be playing grand music in our community for years to come.
Series information and tickets, as well as information on the Endowment, are available onwww.uscb.edu/chambermusic or at 843-208-8246, Monday through Friday. The USCB Center for the Arts, located at 801 Carteret Street, opens at 3:30pm on the day of the concert. A free Preconcert Conversation with Dr. Michael Johns will be held in the concert hall from 4:00-4:30. The performance begins at 5 pm, Sunday, December 10.
Give yourself and someone special a Schumann tune to carry through the holidays.