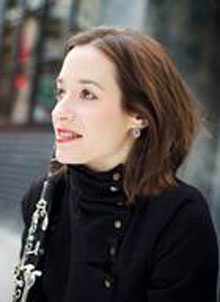 If you have not yet attended a Festival Series concert at USCB, the Sunday, January 31st, 5:00 performance is a perfect sampler: one piece was written in the eighteenth century, two in the nineteenth, and three in the twentieth. Six composers represent different countries on three continents: Argentina, Germany, Poland, Russia, Spain and the United States. Their tuneful music is written for combinations of piano and the two most voice-like string and woodwind instruments: cello and clarinet.
            Beethoven's Trio, Op. 11, for Piano, Clarinet, and Cello demonstrates classical roots, carrying on the tradition of Mozart and Haydn, and includes a set of variations based on a popular 1797 opera melody. Frederich Chopin extended the expressive range of the piano and created moments of exquisite emotional depth in the solo piano Nocturne, Op. 48, No 1. Arguably the most well-known classically trained American musician of the last century was Leonard Bernstein. His first published composition, well before West Side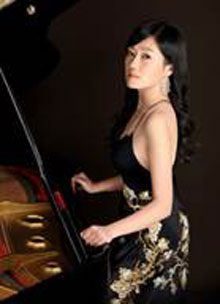 Story, was a neo-classic Sonata for Clarinet and Piano. Manuel de Falla's most popular vocal work, Suite Populaire Espagnole, represents a musical travelogue through Spain, each song offering a glimpse into the daily life and concerns of the common people. The piano is suggestive of the guitar; the cello evokes vocal color and nuance. As a youth, Mikhail Glinka left Russia to study in Italy, where he experienced love and loss. His autograph on the manuscript of Trio Pathétique suggests much of the latter: "I have known love only by the sorrows which it caused." The concert concludes with Ástor Piazzolla's "Autumn" and "Spring" from Four Seasons of Buenos Aires. The greatest master of the modern tango, Piazzolla blended fire and passion to create colorful sound pictures of Argentina's changing seasons.      
            The artists who will present this musical smorgasbord grew up in three countries: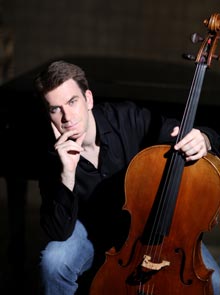 Korea, Canada, and the United States. Pianist Jeewon Park returns to Beaufort with her facile technique, fierce commitment, and infectious exuberance. A native of Montreal, clarinetist Romie de Guise-Langlois earned degrees from McGill University and the Yale School of Music. She has appeared as soloist and chamber musician on major concert stages throughout the U.S., Canada, Europe, and Asia. The thorn between these two roses, cellist and host Edward Arron, brings his stylish, confident playing and witty remarks to the proceedings.
            Information and tickets are available at www.uscb.edu/festivalseries or 843-208-8246, Monday through Friday. The USCB Center for the Arts, located at 801 Carteret Street, opens at 4:00 pm on the day of the concert, and the performance begins at 5:00 pm, Sunday, January 31. The USCB Performing Arts Center on Carteret Street is remarkable for its superb acoustics, and through the years musicians have given it high praise for chamber music performances.