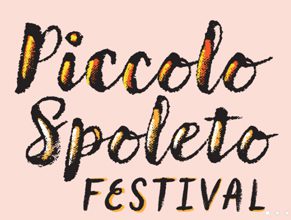 The Holy City's loss was Beaufort's gain when Dr. Steve Rosenberg retired from his longtime position as Music Department chair at the College of Charleston and decided to move south.
"Living in Charleston, naturally I got to know Beaufort," he says. "And I always considered it the most amazing and beautiful town in the US. I was ready for a new chapter in my life, so I decided to retire here and contribute to the cultural life."
Born in New York City and educated in France, Rosenberg knows from culture. In college, he specialized in Early Music – medieval through Baroque – playing the recorder and other historical wind instruments. He toured the world playing with the renowned medieval music ensemble Les Menestriers, and is among a handful of experts in his field, internationally.
Rosenberg joined the faculty of the College of Charleston in 1985, where he formed the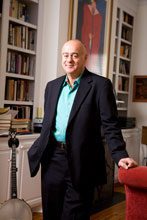 Charleston Pro Musica, and began directing the Early Music Series for Piccolo Spoleto in 1986. Fast-forward 30-plus years and he's ready to take that show down the road a bit. 
"I continue to direct the Early Music Series for Piccolo Spoleto in Charleston," says Rosenberg, "and it's been my dream to bring some of my Piccolo Spoleto concerts to Beaufort. When I met Mayor Billy Keyserling, I learned that he wanted to create a new festival in Beaufort, connected with the Charleston Festival. Under his guidance – and in conjunction with Bonnie Hargrove at USCB Center for the Arts – I decided to offer a "Taste of Piccolo Spoleto," coinciding with "A Taste of Beaufort," from May 3-5. Blues, Jazz and Chamber music will all be featured in A Little Taste of Music, a free series highlighting some of the Piccolo Spoleto festival artists. Music lovers will appreciate the diversity and talent on display. 
On the steps of USCB Beaufort College Building May 3 from 11:30 to 1 pm, theCollege of Charleston Jazz Trio will perform contemporary and tradition jazz favorites. Bring your lunch and enjoy a beautiful spring day in Beaufort. For inclement weather the concert will be moved into the CFA auditorium.
The College of Charleston Jazz Program provides students with outstanding skills in jazz performance, a strong background in jazz improvisation, theory, arranging and composition, as well as practical performance opportunities, in an experiential learning environment.
On Saturday, May 4 at 2:30 pm,as part of the Taste of Beaufort main stage performances, Charleston Blues legend Roger Bellowswill be on stage with Beaufort's Beek Webbplaying blues and old time country music. The Robert Lewis Triowill take the stage after that. The trio is under the director of Robert Lewis, the Director of Jazz Studies at the College Of Charleston, a featured reed soloist with the Charleston Jazz Orchestra, and the band's Music Director starting in 2019. He is an exceptionally adept improviser on tenor and alto sax and flute. He is also one of the most in demand jazz musicians on the vibrant Charleston jazz scene. Both performances will be held in Beaufort's beautiful waterfront park.  
First Presbyterian Church, located 1201 North Street, will open their doors at 3 pm on Sunday, May 5for performances of The In Between and Charleston Music Fest Chamber Trio.Charleston, SC based trio The In-Betweenfeatures classical soprano Jill Terhaar Lewis with jazz musicians Robert Lewis (saxophone) and Gerald Gregory (piano).  The ensemble performs new compositions and arrangements by members of the ensemble.
In the spirit of recent collaborations between classical singers such as Renée Fleming and Anne Sofie von Otter with jazz musician/composers like Fred Hersch, André Previn, and Brad Mehldau, this group explores repertoire that lies both in and in between classical and jazz genres. Through open communication between the two art worlds of classical and jazz music, the program highlights the shared qualities and explores the differences while allowing the listener to enjoy these styles together in the same concert and even within the same piece. 
The Charleston Music Fest Chamber Trio performers are Lydia Chernicoff,violin; Natalia Khoma, cello; Volydymyr Vynnytsky, piano. Esteemed faculty College of Charleston faculty duo Khoma and Vynnytsky will be joined by Lydia Chernicoffon violin, for an afternoon  of intimate chamber music. 
Steve Rosenburg will introduce each group and give the audience a sneak peek at some of the 2018 Piccolo Festival music series. 
Later this month and in June, Rosenberg will organize three major Piccolo concerts in Beaufort:
• May 25, Marco Sartor on Classical Guitar, First Presbyterian Church, 7 pm
• June 2,Vivaldi's Four Seasons,Baptist Church of Beaufort, 3 pm
• June 9,The Virtuoso Recorder,a concert of Renaissance and Baroque music with Steve Rosenberg, Julia Harlow on harpsichord, Verdier House, 3pm. 
These concerts are all part of Piccolo Spoleto 2019. Tickets are $25 and may be purchased at www.piccolospoleto.com