The 53rd Annual Beaufort County Water Festival has a full slate of exciting nightlife in store. For a complete schedule of events – including times and ticket prices – see page 10 or visit www.bftwaterfestival.com
Friday, July 11,Opening Ceremony
Parris Island Marine Band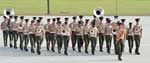 The Parris Island Marine Band, with approximately 50 enlisted instrumentalists and a band officer, performs at hundreds of events each year in every idiom imaginable. The different groups within the band include a concert band, marching/ceremonial band, stage band, brass quintet, and jazz combo, to name a few. The combination of military pride and efficiency, along with precise musical expertise, has set United States Marine Field Bands apart from any other military unit. The Parris Island Marine Band is dedicated to upholding and displaying the highest standards and traditions that the United States Marine Corps has established.
Saturday, July 12
Blake Shelton Concert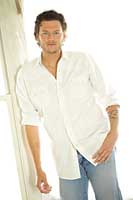 For a guy who doesn't care much about the idea of "stardom," Blake Shelton has made quite a name for himself during the past couple of years. Awards from Billboard, Country Weekly and Music Row magazines, a No. 1 smash single, a chart-topping video and a Gold record all ensued from his astonishing album debut. But for Shelton, those are just happy accompaniments to his main mission, making country music that matters. Read more about Blake Shelton on page 19.
Sunday, July 13
Teen Dance, DJ Ross Brown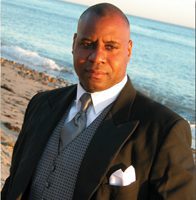 Monday, July 14
Motown Monday, Golden Touch

Whether you want to dance the night away to the hottest contemporary hits, cool out with some Beach Music or rock around the clock to golden oldies, Golden Touch is the band for you! Guaranteed to please all audiences, this seven piece Atlanta based band makes your enjoyment their top priority. Contrasting vocal styles allow for the enormous versatility evident in their songlist, insuring that every taste and age group is satisfied. To keep the Golden Touch sound fresh and exciting, new songs are constantly added to the repertoire.
Tuesday, July 15
Tropical Tuesday, The Landsharks

In November 1998, the Landsharks were performing in Key West, Florida for the "Annual Parrothead National Convention", when Jimmy Buffet himself made a surprise appearance and performed right along with them. He was so impressed with the band that he hired them on the spot to play regularly at his Margaritaville Cafe. The Landsharks continue to play at Margaritaville and you never know when Jimmy might just walk in and start playin' with the "sharks!"
Wednesday, July 16
Talent Night
Thursday, July 17
Lowcountry Supper
Too Much Sylvia

Continuing in their long tradition of offering the biggest variety of music, Too Much Sylvia has expanded in every category and style with their versatile list of over 200 songs. With the desire to please and play something that everyone will enjoy, the boys' fun, contagious personalities will touch everyone. And their VOCALS – Eddys crystal clear voice to Steve's funky old soul sound and Rick's scratchy rock & roll, pretty much have the styles covered. Their vocal blend and harmonies are a major part of the TMS sound. Combine all the above, with their tight, tasteful musical arrangements and Drummer Don's rhythms, and the magic is undeniable.
Friday, July 18
River Dance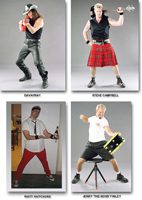 The Breakfast Club
Formed in December 1993, The Breakfast Club was the very first tribute band of its kind in the country. Created by Jerry Finley, who has worked with such 80's music legends as The Romantics and The Hooters, the band continues to be the most requested and widely marketable 80's tribute band in the southeast USA. To date, The Breakfast Club guys have performed for British royalty, movie stars, rock legends, some of the world's top corporations, and more than two million devoted fans.
Saturday, July 19
Commodore's Ball
Jim Quick & Coastline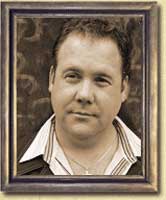 Mark Twain once said, "A Southerner talks music." If this is true, Coastline speaks in volumes. An eclectic blend of soul, blues, and rock has produced the sound known as Coastline. From hard driving Carolina back beats, to Georgia southern rock, from Cajun inspired grooves, to Texas and Delta blues; Coastline truly defines the sound of historical Southern music.