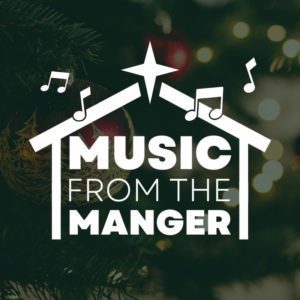 Music from the Manger will be a weekend celebration of holiday music, with crafts and refreshments for sale, in the Village of Port Royal. It's all happening December 10 – 12, and proceeds will benefit CAPA of Beaufort. Go to MusicfromtheManger.com to learn about the festival, including the new Manger Christmas Village Paint and Panel contest judged by the nationally recognized artist Jennifer Jones. The children entered can win a special commendation, and there will also be a special appearance by Gunny Claus, who will be stopping in to visit.
Enjoy adult beverages from the local Port Company Beer Garden. Savor delights from the many food trucks and shop the wares of the many vendors on the site. Entrance into the festival is free but don't forget to buy a ticket for Liz Jane's performance with her talented band on December 11, in the warehouse. Take home her Christmas CD "A Thrill of Hope" for yourself, or buy it as the perfect holiday gift. To learn more about Liz Jane's music, go to LizJanemusic.com.
Support Music from the Manger with proceeds going to CAPA of Beaufort by becoming a sponsor. A sponsorship fee of $200 will get two tickets to Liz Jane's Saturday concert and an invite to the VIP party sponsored by 303 Associates and Dick Stewart. There you will enjoy refreshments while receiving a warm personal welcome from Joe DeVito, Port Royal's Mayor. Announced at the event will also be the talented winners of the first-ever Manger Christmas Village Paint and Panel Contest. You will also hear a private performance from Liz Jane of one of her Holiday songs.
For contact information about the Manger Christmas Village Paint and Panel Contest, details about all the events, or to become a sponsor, go to MusicfromtheManger.com.
Follow us on FACEBOOK and INSTAGRAM @MusicfromtheManger.