Tweetering and undying giddiness for James Madison – what else could you expect to find at a Miss America pageant? In this raucous "power-play" by the prolific Lauren Gunderson, contestant Katherine has political aspirations to match her beauty pageant ambitions. All she needs to revolutionize the American government is the help of one ultra-conservative senator's aide on the cusp of a career breakthrough, and one bleeding-heart liberal blogger who will do anything for her cause. Well, that and a semi-historically-accurate ether trip. Just in time for the midterm election, here's lookin' at you, America.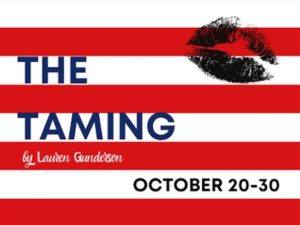 Directed by the newest Lean ensemble member Maegan McNerney Azar and featuring Kerrie Seymour, Dayanari Umana and Founding Lean ensemble member Peggy Trecker White.
Preview performance October 20 at 7:30, followed by 7:30 performances October 21-22 & 27-29 and 2 PM matinees on October 23 and 30.
Talkbacks will follow the October 21, 23, 28 and 30 performances.
For more information call 843-715-6676, or visit leanensemble.org, info@leanensemble.org
Masks are recommended but not required. Check leanensemble.org for up to date information.