Mike Tollin to receive 2013 Jean Ribaut Award for Excellence in Filmmaking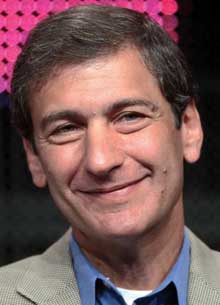 "I am a huge sports fan," Mike Tollin confesses over the phone. The Producer/Director's just finished up breakfast in his Los Angeles office as we begin our conversation. This may be a gross understatement coming from a guy who can quote Sports Illustrated chapter and verse.
Tollin's body of work is studded with features, documentaries and television shows all about sports and sports characters. He's directed hits like Wild Hogs, Coach Carter, Hardball, Varsity Blues and Radio. His long list of documentary projects – nearly all sports-related – include the Peabody Award winning Hank Aaron: Chasing The Dream, also nominated for an Oscar. He's won several Emmys for an expansive career in television producing long running hits like Smallville, One Tree Hill and the The Bronx is Burning, an eight-hour mini-series for ESPN about the 1977 Yankees. His HBO comedy Arli$$ is to my knowledge the first and only program about the comic predicaments of an unscrupulous sports agent.
The 2013 Beaufort International Film Festival marks his first visit to the Lowcountry since directing the 2003 hit Radio, starring Ed Harris and Cuba Gooding Jr. Tollin is this year's recipient of the Jean Ribaut Award for Excellence in Filmmaking. One of the 2013 festival highlights is a special 10th anniversary screening of Radio followed by a panel discussion with Tollin, Sports Illustrated writer Gary Smith whose story served as the basis for the film as well as the real life inspiration for the piece, T.L. Hanna Coach Harold Jones and James Robert "Radio" Kennedy. Tollin says he's looking forward to the reunion and the celebration of a project he calls a highlight of his career.
Mark Shaffer: Why was Radio so special?
Mike Tollin: It was one of those magical times when everybody was on the same page making the same movie. If it's possible to be grateful to go to work every day to tell a story, then that's how it felt.
MS: Have you seen the film lately?
MT: (Laughing) No! I'm kind of excited for that, too. It'll be the first time in three or four years since I've seen it. It's the gift that keeps on giving. A week doesn't go by without someone reaching out to me or thanking me [for making the movie].
I spoke at a class at UCLA recently and they asked what projects I was most proud of.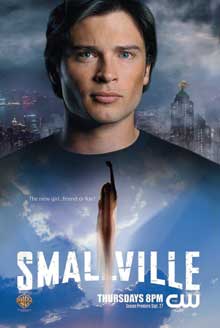 Whenever anyone asks me about that I always say [the documentary] Hank Aaron: Chasing the Dream and Radio – both southern. They both have this legacy, both have created something beyond TV ratings or box office receipts. In the case of Chasing the Dream we started a foundation which has distributed millions of dollars in scholarship money to inner city, minority and under privileged youth. And with Radio I feel like we helped contribute to a life in terms of Radio's well being. I think we just presented a story that's impacted people's perspective on treating one another with dignity and compassion. That's hard to measure but it makes me feel proud.
MS: You're a huge sports fan – it's evident throughout your career – and Radio was born out of a Gary Smith piece in Sports Illustrated.
MT: I'm a 45-year subscriber to SI. I've become accustomed to Gary Smith's stories and I've learned to wait for them. It's like four or five times a year Christmas comes and I've got a new Gary Smith story to devour. So it's October 1996 and we're on vacation staying in this beautiful bed & breakfast and I give it to my wife to read. She reads it and just before we turn in she turns to me with a tear in her eye and says, 'Honey, you've got to make this movie.' (Laughs)
There's a little postscript. I'm telling this story on Fox's "Best Damn Sports Show" in 2003 when the movie's coming out and Cuba Gooding Jr. is with me. I tell the story and it's very sentimental and the hosts are really buying it and Cuba says, "Then she rolled over and said to me, 'And, Cuba, you should star in it!'"(Laughter)
So that put a bit of a different spin on it. But here's a little-known fact: the issue that the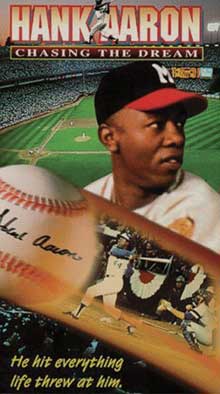 story appeared in had Brett Favre on the cover and the issue on the newsstand when the movie came out seven years later had Brett Favre on the cover. And the world premier of Radio at the Academy of Motion Pictures in Beverly Hills was on the night of the infamous "Bartman Incident" when the Cubs were 8 outs from winning the World Series and the fan (Steve Bartman) reached over and interfered with the ball. I left the house thinking the Cubs were about to win the series – I'm a Phillies fan, but I root for the underdogs – and I walk into the theater and sit down next to Joe Roth, chairman of Revolution Studios and a big sports fan. Just making small talk I say, 'How 'bout those Cubs,' thinking they've won. And he says, "Can you believe they blew it?" Anyway, that eventually became an ESPN "30 for 30" documentary that I ended up working on. Small world.
MS: You grew up in Philadelphia a huge sports fan. That's been a huge influence on your work. If not for sports what sort of movies would you make?
MT: I like character pieces. I always say that I care more about the people than the plots. I like a lot of movies where nothing really happens. When people ask what my favorite movie is, it depends upon my mood, but I'll usually pick Diner.
MS: One of my absolute favorites.
MT: Then you know. People ask, 'What's it about?' And I say, 'It's about a bunch of knuckleheads who I feel like I grew up with.' The dialogue is so authentic – the scene about the roast beef sandwich in the diner.
MS: (Quoting) "Say the words. I'll give you a piece."
MT: (Laughs) Yeah! So, that's my thing. It's all about the characters and sports provides the structure – there's a winner and a loser, you know who you're rooting for. There's a narrative, it's either the game or the season or the team. There are exceptions. Varsity Blues is a hardcore sports movie where it really is about whether or not they're going to win that game at the end. Radio isn't really a sports movie. We just used that as the backdrop. So my favorite things would be character pieces that would be difficult to finance and get made (laughs) – like sports movies.
MS: If [Diner Writer/Director] Barry Levinson was on the line he'd say the reason that dialogue snaps and pops is because a lot of it was improvised – including the roast beef scene.
MT: I think so. Those guys [were based on] his buddies and that was the diner where they all went. I'm from Philly. My diner's the diner in Silver Linings Playbook – also a movie that got it right, I think.
MS: Why is it so hard to make a good sports movie?
MT: Because people have very specific memories of how things happen. We have very selective retention. Everybody preserves memories differently. That's why I chose to make sports movies about obscure, almost anonymous characters so that you're liberated from the text or the reality.
Nobody knew about the games depicted in Radio and so my obligation was to capture the
spirit of the times and the integrity of the characters. It wasn't about the scores of the games necessarily or the season records of the teams. So I think you have a little more leeway.
I recently saw 42 (Writer/Director Brian Helgeland's upcoming Jackie Robinson bio-pic) and it begins with "The following is a true story." Wow! That's heavy, man. That's an obligation. If you look at Radio it says, "This is inspired by a true story." There were a lot of coaches through the years. Radio has been a part of Hanna High football for half a century, now. Coach Jones is a composite of a number of characters and that season – I set that season in the 1970's so that I could go through my old collection of 45's and create a soundtrack. (Laughs)
MS: All that being said, did Helgeland get it right in 42? Does he do the obligation justice?
MT: Yeah, he does. It made me want to go back and check box scores. It is a loving, honorable, respectful portrait that I can't wait to take my kid to see. It's a good old-fashioned sports movie with enormous integrity. It's kind of a throwback film and it's beautiful, too. Particularly the way they recreated old Ebbets Field.
My dream project is about my boyhood hero – you'll have to google him – Ritchie Allen, later known as Dick Allen. He was my Jackie Robinson, my Hank Aaron. He came up in '64, my first year of sports consciousness. He was the National League Rookie of the Year and later went on to win the MVP and a couple of homerun titles. It's a nearing fifty-year relationship: first as a fan, later as a friend. I'm going to make a movie that's a hybrid – part documentary, part feature. And we'll recreate Connie Mack Stadium, the ballpark of my youth. You can hear me smilin'.
MS: I can, indeed. Is there a timeline for this project?
MT: Oh, boy (laughs). Join the crowd! That's what my partners and colleagues want to know. My goal was the fall of 2014 – which would be the 50th anniversary, but it's looking less and less likely.
MS: You started out as a documentary filmmaker and continue to work in the medium – lately with ESPNs' "30 for 30" series. Is that still your first love?
MT: Yeah. Yeah. Those are my film roots. I was not a film kid. I was a sports kid. And a class I took in England in 1975 with the pre-eminent documentary filmmakers of the 20th century opened my eyes to a different kind of storytelling. I love the discoveries of documentaries. I love the authenticity. It's a different kind of muscle.
For more exclusive BIFF coverage, visit us on Facebook and check out our BIFF Blog. For a full schedule of BIFF events, visit www.beaufortfilmfestival.com