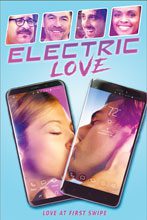 Five films, five vastly different topics – the official selections in this year's Features category have been called the strongest in BIFF history. Festival runners Ron and Rebecca Tucker concur. "Several of our judges couldn't stop using the word 'wow,'" says Ron. All five films will be represented in Beaufort by the following individuals…
MEET THE PLAYERS
In Electric Love Writer/Director Aaron Fradkin explores intricacies of the modern "app-driven" dating scene in Los Angeles. In the Orchard, from husband & wife filmmaking duo Dana White and Chris Knoblock, ponders the aftermath of personal trauma and the question, "When you don't know where you are, how can you have any idea of where you are headed?" The Price for Silence, the second feature from writer/director/producer, Tony Germinario, follows a troubled woman's return home following the death of her father to confront the family who paid her to keep damaging secrets.  Weight is Writer/Director Rob Margolies' fourth feature, a comedic story about a young man's struggle to change his unhealthy lifestyle before it's too late. And The Iron Orchard, based on the 1966 novel, is a sweeping, oil-drenched Texas epic in the vein of Giant. Actor Ned Van Zandt brings the film to Beaufort along with a fascinating plot twist of his own. 
We're all about putting butts in seats. Tells us about your film and why we absolutely must see it.
Ned Van Zandt (Actor): The Iron Orchard is an epic story about a young man from the wrong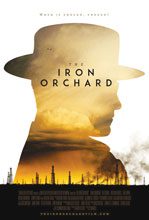 side of the tracks trying to make his fortune in the early days of oil exploration in West Texas. It's based on the 1966 novel by Tom Pendleton, a pseudonym. His real name was Edmund Pendleton Van Zandt. He was my father. He wrote under a nom de plumeso as not to offend the country club crowd of Fort Worth, where he was a banker and a former oil company executive. 
            The novel is an accurate but somewhat scathing portrayal of the oil business and of Fort Worth in particular. (It's a great love story, too). Yet when the novel came out, everyone in Fort Worth loved it, especially the country club crowd. And they all knew who Tom Pendleton really was.  In the late 1960s, the book was optioned by almost every studio in Hollywood. At one point Paul Newman was going to play Jim McNeely, but it fell through. Then my dad died in 1972, and the film never happened. Until now, thanks to director Ty Roberts. He optioned the book four years ago and got it made, along with producers Camille Chambers and Houston Hill. They've made what looks like a twenty million dollar movie on an indie budget. Camille says it's "Lawrence of Arabia" on a "Clerks" budget. It's astonishing really. And the cast is amazing.  It's a great story, beautifully filmed, with wonderful actors. 
            I can't wait for you to see it. 
            Aaron Fradkin (Director): Electric Love follows several inter-connected couples in Los Angeles and their experiences using popular dating apps like Tinder and Grindr.  It's an extremely relevant and realistic look into the world of modern dating. "Ghosting someone in 1920 meant moving to a different area code," is how the protagonist, Adam Hart, differentiates between dating then versus now. The film explores the importance of communication, especially in a world where we've never been more 'connected.'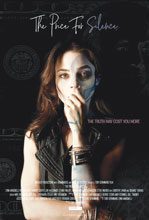 Tony Germinario (Director): The Price of Silence is a timely story. We made the film before the #metoo movement ever started, but it happened to tie into so many themes that are being talked about today, such as abuse, power, addiction, etc.  I think it's a story that needs to be told, but at the end of the day, I think the performances sell the film. Lynn Mancinelli is amazing as the lead, Kira, and we have fantastic actors like Emrhys Cooper, Kristin Carey, Jon McCormick, and Richard Thomas. Getting an icon like Richard in the film was great, and he plays a part unlike anything he's ever done before.
            Rob Margolies (Director): I promise, or your money back, that Weight will make just about anybody laugh out loud. There's a joke for everyone in it, not to mention I love the story too, but I'm biased. Randy Quaid makes his first on screen appearance in nine years in it, and it's bonkers. 
            Chris Knoblock (Director): In the Orchard is a dark, psychological, romantic, suspenseful drama about a serious subject (trauma, from both a veteran and civilian standpoint), and despite what sounds at first to be a very 'heavy film,' many people, both men and women, veterans or not, who've seen it said that they couldn't wait to see the film again. I think that's because it just spins a good yarn. We've been winning some Best Film Awards at festivals across the country, so there are some other people out there I think that are agreeing with that notion. Please come see it!  
            Dana White (Writer/Producer): Well, we've been having a very successful festival run. The overriding feedback we keep getting is that people really want to see the film over and over. As Chris mentioned, I think that's unique, especially for a film about such a serious subject. There is a lot of suspense in the film. Many say that they are on the edge of their seats for a lot of the film. People across the country have loved it so far, and the story seems to speak to a cross section of people.
What drew you to this project?
            Germinario: Lynn and I worked together on my directorial debut, a film called Bad Frankand I just thought she was so dynamic that I wanted to work with her again.  When I initially approached her with the idea for the film, she jumped right in and I wrote the script with her input.  It was definitely a collaborative effort, and she became Kira in the film.  It was a pleasure to watch her and the entire team work at their craft.
            White: It's hard to say where stories come from. This one has had many versions over the years and taken many forms. There were so many pieces of inspiration. Loss is a theme that runs through a lot of the work that we do. Chris had some very moving experiences as cameraman. He shot a show on Veterans coming home from the war.
            Knoblock: The courage I saw in both the returning soldiers and their spouses, in light of what they were all facing on a daily basis was remarkable. 
            Margolies: I used to be extremely overweight. My own personal weight loss drew me to the project, first and foremost. But also when a friend came to me and told me that he has diabetes and he's going to die or at least lose a leg if he doesn't lose 100 pounds. He was determined to lose 100 pounds in one year. That was his goal. And I was thinking, hmmm, that would make an amazing idea for a movie. Two months later the first draft was written.


            Fradkin: Years and years of frustration. I spent a while using these apps, trying to make a genuine connection. It got to the point where I began to look inward and ask myself, "what's wrong with ME? Why is it so hard to meet someone?" The affect that these dating apps have on our psyche is profound. We're not necessarily saying they're good or bad – they've just drastically changed how we all approach dating. The thought that there may be someone "better" right around the corner is a scary thought and plays into this whole A.D.D. generation.
            Van Zandt: I had no expectation of being in the film. I had no control over casting, especially my own. When I was younger I'd wanted to play the role of Dent, Jim McNeely's best friend (wonderfully played by Austin Nichols). But the character is in his late twenties and I'm not anymore. When the production came together I was appearing on NBC's The Blacklistplaying a grizzled old ex-C.I.A. agent (Leonard Caul). I got an email from our director Ty Roberts asking if I was interested in playing the grizzled old father of Lee McNeely (the gorgeous Ali Corbin). I was very interested but then over a month passed and I hadn't heard anything so I sent Ty a self-taped audition, which I guess sealed the deal. I'm so happy it did. 
We're a pretty "intimate" little film fest. How did you connect with BIFF?
            Fradkin: If I remember correctly, I saw Beaufort Film Festival featured on FilmFreeway. I do extensive research before submitting to festivals, and I was completely head over heels in love the moment I saw the festival photos and the beautiful town it takes place in.
            Margolies: One of my co-producer's (Michael Vezza) is a return actor/filmmaker of BIFF. Michael, or Mikey as we call him, praised the elegance of the festival. This was all the endorsement I needed, so I submitted and now I'm honored to be a part of this year's films.
            Knoblock: Though we've been hearing really good things about Beaufort in general, we
heard raves from Stephanie Bell, who produced the 2018 Beaufort multiple award winning feature, I Am Still Here ("You MUST submit to Beaufort, it's the BEST FESTIVAL OUT THERE, and they treat you so well!…"). 'Well, that was a no-brainer right there', we thought, so we submitted right away.
            White: And so far we haven't been disappointed. Ron and Rebecca have been amazing. Can't wait to meet them and the rest of the festival peeps.. 
            Van Zandt: I knew about BIFF through actor/writer/film-maker Benjamin Busch. His film Brightplayed the festival in 2011. I was in that film. I'd wanted to come down for the festival but was doing a play in New York at the time. 
            Germinario: I've had my eye on the festival for a while as I've heard some great things about it. When we completed our film, we selected a few specific fests we wanted to target, and Beaufort was one of them. We were very excited when we got in because we know it will be a great atmosphere and hopefully will do some great things for the film.
Apart from your screening, what else are you looking forward to during your visit?
            Margolies: In addition to checking out other films and meeting filmmakers, the Tuckers seem like genuine and passionate people that I'd like to break bread with. 
            White: We're excited to connect to the community in Beaufort. It's so wonderful how films bring people together. The filmmakers, the audiences, the local people, the film industry. We hear Beaufort has a great vibe to it and is a perfect place for all of us to network, hang out and celebrate independent film. What could be better than that?
            Van Zandt: Southern hospitality. Meeting Paul Sorvino! 
            Germinario: I looked at the slate of films and I'm looking forward to seeing a number of them, along with connecting with some of the filmmakers.  I do most of my work out of my basement in rural New Jersey, so I love talking with others about their process, bouncing ideas off each other. To me, the filmmaking community is like no other.
            Fradkin: Would it be cliché if I said I want to see every location where Forrest Gump was filmed? This is going to be the perfect respite from the hustle and bustle of LA life, so I plan on RELAXING first and foremost.
Stranded in a bunker with five films to watch over and over again, what would they be?
            Germinario: First find me that bunker, and you will never get me out. I'd have to say Goodfellas, The Shawshank Redemption, The Matrix, Tombstone, and Teen Wolf.  Yes, I said Teen Wolf.
            Fradkin: Victoria Fratz and I had to agree on these: Jurassic Park, In Bruges, No Country for Old Men, Ace Ventura: When Nature Calls, The Social Network(she made me remove 'I Heart Huckabees'for 'No Country…').
            Knoblock: Casablanca, The Son, Taste of Cherry, Goodfellas, and Close Encounters of the Third Kind. And I'd also beg for, It's a Mad, Mad, Mad, Mad World.
            White: So Hard . . .  But Yes! I'd add A Separation, Blue, Moonlight, Tender Mercies.
            Van Zandt: The Last Picture Show, Midnight Cowboy, Once Upon a Time in America,Shampoo (or any Hal Ashby film), Tony Scott's Man On Fire(guilty pleasure).
            Margolies:Shawshank Redemption, Pulp Fiction, Eyes Wide Shut, Magnolia, Interstellar.
Care to add anything?
            Fradkin: As are most little films like this, Electric Love truly is a labor of love. Although it's a comedic piece, writing this was an extremely cathartic and emotionally challenging experience, fueled by caffeine. It was our goal to explore the importance of open communication in relationships – especially new ones where intentions are easily misconstrued. I hope it resonates with you the same way it did with us. 
            We're excited to share the film with the Beaufort Film community and look forward to staying in this beautiful town!
            Margolies: See Weight and email me at differentduckfilms@hotmail.comif you don't laugh out loud at least once.
            Van Zandt: The Iron Orchard is being re-published in March by T.C.U. Press. And I just recorded the audiobook which Santa Rita Pictures is releasing to coincide with the film's release. Also in March.
            Germinario: Thanks so much for including us in the Beaufort festival.  We can't wait to be a part of the fun this year, and hope to be a part of the family for years to come!