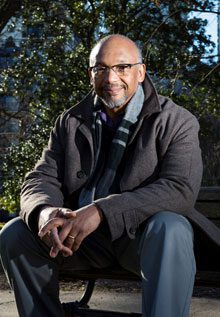 Summer brings more great opportunities for writers to engage with one another through three more online workshops from the nonprofit Pat Conroy Literary Center. Each workshop will be held on Zoom and is limited to 15 participants. Registration is now open through Eventbrite at https://patconroyliterarycenter.eventbrite.com.
On Tuesday, July 28, 6:00–8:00 p.m., join Anthony Grooms for Point-Of-View: Considering Fiction's Most Important Element. Though readers tend to focus on characterization and plot, these could not be realized without the writer's careful consideration of the narrator's voice, that is to say, without the element of point-of-view (POV). This workshop will explore some of the theoretical aspects of POV and will practice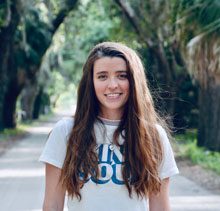 adapting these ideas in various exercises as a way to note their effect on both story structure and the reader. This workshop will be held as an online video conference call through Zoom. $45/person. 
On Saturday, August 1, 6:00-8:00 p.m., Brooke McKinney will lead her workshop Finding Structure for a Messy Life: Shaping Stories from Memory. Our experiences are buried in memory, waiting to be unearthed. From childhood to present, we have endured trauma and loss, but also love and beauty. When telling our stories, we may want to tell things chronologically, stating what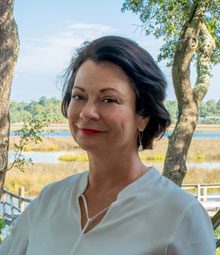 happens to us, then moving on to the next thing, but our lives are more complicated as we discover our emotional truths. This workshop will invite storytellers to learn new ways to shape memories into scenes, experiences into meaning, and finding a structure to mold our messy lives into something we can share with the world. $60/person.
On Tuesday, August 4, 6:00-8:00 p.m., join Johnnie Bernhard for Fiction and the Editing Process.This online workshop will explain the differences between copy editing and developmental editing in fiction. Johnnie will use literary elements such as plot, mood, theme, and conflict to enhance developmental editing within the manuscript. Delivered in a PowerPoint presentation, the information will be narrated by Johnnie using writing examples. $40/person. 
ABOUT THE INSTRUCTORS
Anthony Grooms is the author Bombingham: A Novel andTrouble No More: Stories, both winners of the Lillian Smith Book Award for fiction and adopted for study in universities. He has taught writing and American literature at universities in Ghana and Sweden, and since 1994, at Kennesaw State University in Georgia.  He has lectured widely on American literature and culture, especially on topics related to narrations that reflect on the American Civil Rights Movement.  Grooms is a Fulbright Fellow, a Yaddo Fellow, a Hurston-Wright Foundation Legacy Award finalist, and an Arts Administration Fellow from the National Endowment for the Arts.  His novel, The Vain Conversation,was published in spring 2018, and has earned literary honors from the Georgia Center for the Book, the Women's National Book Association, the Trio Multi-Arts Program, and the Black Caucus of the American Library Association. 
The Pat Conroy Literary Center's communications and events coordinator, Brooke McKinney earned her B.A. in English from Valdosta State University and holds an M.F.A. in creative writing from Hollins University in Roanoke, Virginia. As a teaching fellow at Hollins, she led creative writing workshops in which she encouraged students to trust their own voices and believe in their writing. She is the recipient of two Academy of American Poets Awards, and her work was a finalist in the Key West Emerging Writer's Contest and the World's Best Short-Short Story Contest. Brooke's work has appeared or is forthcoming in New South, Salt Hill Journal, Potomac Review, The Southeast Review, RHINO Poetry, Columbia Poetry Review, Artemis and Kestrel.
A former English teacher and journalist, Johnnie Bernhardis the author of three novels: A Good Girl, How We Came to Be, and Sisters of the Undertow. Her work has appeared in newspapers and magazines, both nationally and internationally. She has written articles and columns for: the Suburban Reporter of Houston, World Oil Magazine, The Mississippi Press, the international Word Among Us, Heart of Ann Arbor Magazine, Houston Style Magazine,and the Cowbird-NPR production on small town America. Johnnie's entry for Cowbird, "The Last Mayberry" received 7,500 views, nationally and internationally. 
. Learn more at www.patconroyliterarycenter.org.