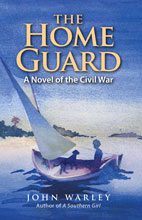 In 1861, a 12-year-old boy and his 80-year-old grandmother flee their elegant home along the Beaufort River to shelter in the wilderness of Cane Island, South Carolina. There, they'll spend the following years struggling to survive as the Civil War lays waste to the existence they've known and loved, a way of life doomed from its unholy inception.
Carter's mother Anna has fled to Charleston, along with most of his neighbors; his brother Preston is off fighting for the Confederacy; the family's former slaves have looted his childhood home; and Union troops have commandeered his hometown. Meanwhile, Carter's charming, cocksure cousin Gabe has asked him to spy for the Confederacy. In this classic coming-of-age story, Carter Barnwell is thrust into an early manhood as he faces the challenges of living off the land, caring for his ailing grandmother, wrestling with his budding sexuality, and wrangling with his awakening conscience. When he meets an abolitionist missionary from the north – who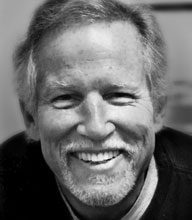 happens to be a beautiful young girl – Carter begins to see his world through new and critical eyes, even as he maintains fierce loyalty to the people and homeland he loves. 
This is The Home Guard, Beaufort resident John Warley's new novel scheduled for publication in early March. With a large cast of unforgettable characters – both historical and fictional – and a backdrop of indelible splendor, it's a tale of adventure, romance, and reckoning set during a pivotal moment in our nation's fraught history that reverberates profoundly, even today. Warley will discuss the book, along with an earlier novel, Bethesda's Child, at Books Sandwiched In on Monday, March 4th, at USCB Center for the Arts. Copies of The Home Guard will be available for purchase and signing that day. Doors open at 11:30 am and John's presentation begins at noon.