Two local award winning poet/artists, Karen M. Peluso and Jacquelyn Markham, will celebrate National Poetry Month with a book signing at Bay Street Trading Company—The Book Shop, on Saturday, April 11, from 1 to 4 pm.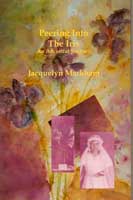 The store is located at 808 Bay Street in Beaufort. In addition to sharing this book signing event, the poets share a fascination with the image. Markham's Peering Into The Iris: An Ancestral Journey is illustrated with her original paintings and photos as well as photographic images from her heritage. Peluso's Magnolia Plantation: A Journey is illustrated with her infrared film fine art photography as is her award winning chapbook, The Mother-Face in the Mirror. Longtime participants in the arts community, the women met as members of the Beaufort Art Association and are active members of the Poetry Society of South Carolina as well.

Karen Peluso's The Mother-Face in the Mirror was selected for publication by Kwame Dawes, Director of the SC Poetry Initiative, as a chapbook series winner in 2006. Shortly after publication, Dawes appointed Karen inaugural poet-in-residence at Magnolia Plantation and Gardens in Charleston. Her subsequent book of poems, Magnolia Plantation: A Journey, includes several images of the gardens and plantation life. Of Peluso's poetry Dawes says, "Her gift is the ability to discover just the right detail to take us to the heart of the matter…Her poetry is beautifully written and elegantly crafted."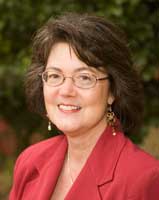 Her work has been published in Journal of NJ Poets, Paterson Review, and Petigru Review among others and is forthcoming in Kakalak: Anthology of Carolina Poets. She is the 2008 winner of the Carrie McCray Memorial Literary Award in Poetry from the SC Writers Conference for her poem, "Slaves' Cabins.
Jacquelyn Markham's Peering Into The Iris: An Ancestral Journey represents three decades of poetry, prose, and art. Her deep connection with ancestral voices and the earth have compelled her to preserve her heritage, a recurrent theme in her work. This volume includes a prose piece on the creative process and memory, first presented to the Georgia State Poetry Society. Her poems have appeared in journals and anthologies, including The Lullwater Review and North of Wakulla: An Anhinga Anthology. Van Brock, founder of Anhinga Press says, "Her poetry is that of a person who cares for earth and its rhythms; it is related to what endures." A recipient of an Arts Council of Beaufort County Arts Grant, three Georgia Council for the Arts grants for Literary Merit, and a Kentucky Foundation for Women Award, Jacquelyn has poems forthcoming in the Anthology of Appalachian Writers.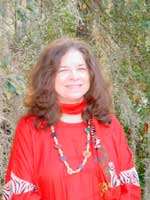 Jacquelyn Markham and Karen Peluso will sign copies of their books and display examples of their works of art, with an invitation to the community to join them as they celebrate National Poetry Month.