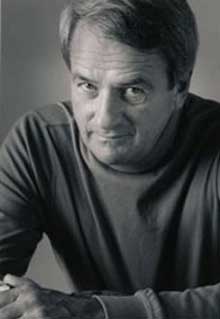 By Margaret Evans, Editor
Writer Richard Hawley will be the featured presenter at the opening of the 3rd Short Story America Festival and Conference in Beaufort, where he'll debut his new novel Greeves Passing.
I met Hawley two years ago during this same event, and a few months later had the pleasure of reviewing his marvelous short story collection, The Other World, about which I wrote…
"This is what Richard Hawley does best: He freezes those fleeting moments in everyday life – they're more like nanoseconds, really – when 'beginning' and 'end' merge into 'always,' and we are blessed with the vision to see it. In simple but masterful prose, Hawley crystallizes those brief, occasional glimpses of eternity, allowing us to hold them and look at them and even feel them again. And what they feel like is all the joy and sorrow a heart can bear simultaneously, without bursting into smithereens."
Those words might just as easily apply to Hawley's latest, Greeves Passing, the last of three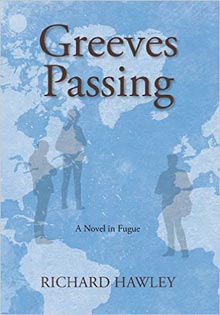 books – written over three decades – about a year in the life of one fortunate, unfortunate family. The Headmaster's Papers, published in the mid-80s, is an epistolary novel, a story told through the letters of John Greeve, headmaster at a New England prep school for boys. In the book, John's son Brian is missing and his wife Meg is diagnosed with cancer, even as things are unraveling at his beloved Wells School. Fifteen years later, Hawley revisited the Greeve family, this time telling their story through Meg's journals in The Headmaster's Wife. Now it's fifteen years later – again – and Hawley has returned once more to the Greeve family, this time writing what he calls "a novel in fugue." For those who know the Greeves' story, Greeves Passing provides a moving coda and a solution to a long-standing mystery. For those who don't, the novel stands on its own, a complete retelling of that self-same story from multiple perspectives, this time including son Brian's. I read an early draft six months ago and it haunts me still, a beautiful story of love and loss that shimmers with a bright sadness.
Richard Hawley will be reading and discussing Greeves Passing at opening night of the SSA Festival and Conference. I spoke with "Rick" through email last week…
Margaret Evans: Rick, you call Greeves Passing "a novel in fugue." Please elaborate.
Richard Hawley: It interweaves narratives from two previously published novels, and a new, not previously published narrative, The Journal of Brian Greeve. A fugue is a musical composition that interposes distinctive themes. In this novel, the voices of the three Greeves flow in and out of one another in this manner. 
ME: You've been an incredibly prolific writer, sometimes publishing several books a year even during your long career as an educator. By my calculation, you have visited (and revisited) the Greeves family every 15 years or so over a 30 year period. Did you always envision their story as a trilogy? If not, what keeps bringing you back to this story and these characters?
RH: Did I envision a trilogy? No, I wrote The Headmaster's Papers intending no more than to explore the necessary props that would sustain a man beset by circumstances that threatened to be more than he could bear. Over the following years, I could not banish from my mind my protagonist's wife, Meg. She was kind of chafed into being, and I wrote her story. Almost immediately after that was published, I knew I had to fill in the story of their lost son – for his parents' sake.
ME: So you don't think of Greeves Passing as the third book in a trilogy?
RH: No, it's a unified single novel, employing elements of the earlier books. No prior knowledge of the previous texts is expected or necessary.
ME: Rick, you live in Vermont, but this is your second book to come out of Beaufort-based Short Story America, and your second trip to Beaufort for the Short Story America Festival. I believe you have a longstanding friendship with publisher Tim Johnston. How did you two first connect?
RH: I knew, liked and admired Tim's father, the late Robert Johnston, headmaster of several schools, the last of which was Rabun's Gap. As a young school head himself, Tim attended a headmaster workshop I helped preside over. Sometime later I was an advisor and reader for Tim's MA program in short story writing. We have exchanged work and impressions ever since.
ME: In the talk you gave at the last Short Story America Festival, you paraphrased C.S. Lewis, saying that "stories are not great because they are like real life, but rather real life is occasionally – very occasionally – great because it is like a story." How do you feel about the short story form as a writer? As a reader?
RH: I love the short story form. I am continually struck by the depth and force of what can be achieved in the time frame of a single sitting. Poe, Kipling, Pushkin, Chekhov, Saki, Alice Munro, John Cheever – the western literary achievement is unthinkable without its great short fiction.
Richard Hawley will give a reading and discussion at opening night of the Short Story America Festival and Conference on Thursday, September 24th at 6 pm at ARTworks in Beaufort Town Center. For more information or to reserve your pass to the Festival, visit www.shortstoryamerica.com or call 843-597-3220.