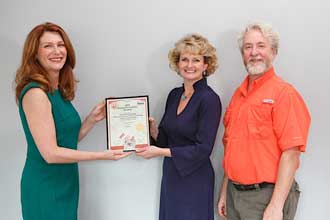 Caterer and 'Lowcountry Weekly' columnist Debbi Covington's new cookbook, Celebrate Everything! Has been named the 2013 Gold Medal Winner of the Benjamin Franklin Award in the cookbook category.
The Benjamin Franklin Awards, which include fifty-five categories recognizing excellence in book editorial and design, are regarded as one of the highest national honors for independent publishers.
Celebrate Everything! is a delightful book that inspires cooking and entertaining throughout the year with lots of new reasons to eat, drink and be merry! Twenty-seven menus are included in the cookbook. Some celebrate holidays – with heartfelt traditions to enjoy with friends and family. Some celebrate special moments that just give us an excuse to party! All of the menus include recipes for several courses along with suggestions for appropriate wines or other beverages. The dishes all work together as a complete event, yet there's room for your imagination. Life is full of happy surprises! Good feelings and good times are meant to be shared with others. This collection will spark your enthusiasm and you'll look forward to each and every celebration with excitement!
Signed copies are available directly from the author at www.cateringbydebbicovington.com and at these local retailers: Beaufort: Beaufort Bookstore, McIntosh Books, Lulu Burgess, Finishing Touches, Rossignol's, Indigo Gallery, The Gallery, The Verdier House, Fordham Market, Grace and Glory, Herban Marketplace, The Parish Church of St. Helena's Bookstore, Rhett House Inn, Cuthbert House Inn, City Java, Nurnberg Photography, Michael's Salon and SILO at Habersham; Lady's Island: Grayco; Port Royal: Nuances; Dataw Island: The Out Post at Sweetgrass; Bluffton: Markel's; Hilton Head Island: Barnes and Noble, Le Cookery, Pretty Papers, Gifted, Top of the Lighthouse at Harbor Town and Coastal Discovery Museum at Honey Horn
Above: Lydia Inglett (publisher), Debbi Covington (author) and Paul Nurnberg (photographer). Photo by Susan DeLoach.