In her first-ever published book review in the Charleston Post and Courier, Pat Conroy Literary Center student intern Holland Perryman described the recently released novel Spellbound Under the Spanish Moss as "an action-packed narrative that feels like the retelling of a lucid dream. The Garretts' first co-authored novel in a new series is reminiscent of children's fairy tales in its directness, emphasis on moral lessons and its concision…. An auspicious beginning to a new Lowcountry adventure series."
On Thursday, November 19, at 6:00 p.m., Perryman, along with Conroy Center executive director Jonathan Haupt, will interview Spellbound Under the Spanish Moss's authors, father and son storytellers Kevin and Connor Garrett, as a free virtual event presented in partnership with the Bluffton Book Festival. Learn more and register at www.blufftonbookfestival.com/workshops-registration.
About Spellbound Under the Spanish Moss: Lowcountry fisherman Gareth Greyfin must find a way to save his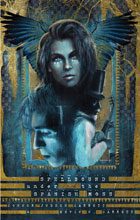 father Edward from a deadly snakebite. Gareth follows his father's instructions to bring him to a cabin in the swamps outside of Savannah, where a witch sends young Gareth on a quest for five ingredients for a mystical cure. Accompanied by the witch's daughter, Raven, as a guide, Gareth's desperate journey leads to encounters with a cast of colorful characters who defy imagination. He also forms an unlikely alliance with the Raven, and the duo learn much about themselves, one another, and the secrets that bind the fates of their families. The first volume in a planned trilogy, Spellbound Under the Spanish Moss is a 2021 selection of the Pulpwood Queens Books Club, the largest book club in the U.S.
Connor Garrett is an award-winning poet, novelist, travel writer, copywriter, and cofounder of Lucid House Publishing, a writer-centric bespoke book publisher. Kevin Garrett is a travel writer and photographer whose work has appeared in Condé Nast Traveler, Delta Sky, Town and Country, Forbes, Vogue, Outside, Boulevard, Entrepreneur, Inc., Atlanta Magazine, Coastal Living, Islands, Atlanta, the Atlanta Journal-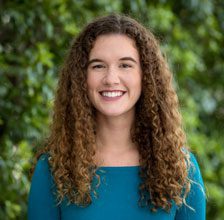 Constitution, and Virtuoso Life, among others.
Interviewer Holland Perryman (left) is the Conroy Center's first student intern and an award-winning writer and poet. She attends Beaufort High School. Perryman will be joined by Jonathan Haupt, the executive director of the nonprofit Conroy Center, co-editor of the award-winning anthology Our Prince of Scribes: Writers Remember Pat Conroy, host of the Live from the Pat Conroy Literary Center author interview podcast, and an associate producer of ETV's author interview series By the River. Learn more about the year-round educational programs and award-winning interpretive center of the Pat Conroy Literary Center online at www.patconroyliterarycenter.org or in person at 905 Port Republic Street in downtown Beaufort (Thursdays through Fridays, noon to 4:00 p.m.)