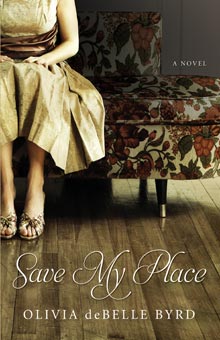 From Mercer University Press comes Olivia deBelle Byrd's second book and first novel, Save My Place, a beautiful love story commendable for its portrayal of the best of human nature amid dire circumstances.
Save My Place is the story of Elisabeth Belle Sterling and the evolution of her marriage to her beloved Kincaid Patterson. Even as difficulties arise in their life together, Elisabeth's jaunty voice lifts us, along with herself and Kincaid, through seemingly unbearable circumstances. Upon meeting her, Kincaid exclaims, "You strike me as a very entertaining person." Indeed, Elisabeth's ability to find humor and joy amid sorrows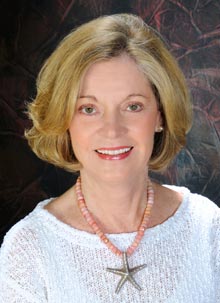 , such as Kincaid's deployment to fight in the Vietnam War, enlightens the reader.
Still, Elisabeth is a realist. Though she wishes to abide in Peter Pan's Never Never Land, and has a "magic door inside . . . that (keeps) all the ills of the world at bay," the door comes ajar. When their child is diagnosed with leukemia, Elisabeth's indomitable spirit eventually allows her to engage in life and help her husband do the same.  
Olivia deBelle Byrd's first book of personal essays, Miss Hildreth Wore Brown, was the Silver Medal winner of the 2011 Florida Publishers Association President's Book Awards. Of her new novel, best-selling author and Beaufortonian Cassandra King says, "Save My Place is a rare find, the kind of inspirational, old-fashioned novel you can't wait to recommend to your friends."
Olivia DeBelle Byrd will be in Beaufort for a "Stories and Sweets" event at McInTosh Book Shoppe on Saturday, November 8th from Noon – 3 pm. For more information about the author and her work, visit www.oliviadebellebyrd.com