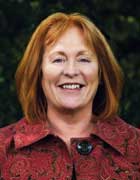 Brunonia Barry debuts her new book at the USCB Lunch With Author Series
Brunonia Barry is not a witch from Salem but her first book, The Lace Reader, sure has wizardry propelling its pages, along with its rise to international bestseller.  For example:
The intricate narrative, which centers on a young Salem woman who has the power to read the future in the patterns of Ipswich lace.
The complicated saga in which the book travels from a self-published novel to a three-day literary auction culminating in a $2 million two-book deal.
The propulsion to the NY Times bestselling list launched by the nation's book clubs.
Brunonia Barry debuts her second book, The Map of True Places, to the USCB Lunch With Author series on Friday, May 21, at the Sea Pines Country Club.  Barry will talk about both books, answer any questions and sign books.  Registrations are made at 843-521-4147 or kingsley@uscb.edu.  The all-inclusive price is $42 and for total series members, it is $39.
The Map of True Places is rich in atmosphere and color, featuring memorable, engaging characters that will appeal to fans of complex, emotionally gripping fiction.  The book centers around Zee Finch, who, as a psychotherapist, finds the strands of her own life in the death of a troubled patient.  Colorful scenes surround Zee's father, a Hawthorne scholar, and his fascination with the famous House of the Seven Gables.
Zee Finch has come a long way from a motherless childhood spent stealing boats from Salem Harbor—a talent that earned her the name Trouble. She's now a respected psychotherapist working under world famous specialist Dr. Liz Mattei. She's also about to marry Michael, one of Boston's most eligible bachelors—a brilliant game theorist who is paid to predict what people will do. But the suicide of her most troubled patient, Lily Breadon, throws Zee into emotional chaos and takes her back to places she thought she'd left behind.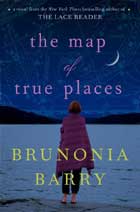 And that's just the beginning!
Born and raised in Massachusetts, Brunonia Barry studied literature and creative writing at Green Mountain College and the University of New Hampshire.  As an undergraduate, she spent a year in Dublin auditing Trinity College classes on James Joyce's Ulysses. Her love of theater led to her first job in Chicago where she ran promotional campaigns for Second City, Ivanhoe, and Studebaker theaters.  After a brief stint in Manhattan, where she studied screenwriting at NYU, Barry relocated to California with an agent and an original script option. She worked on a variety of projects for several studios while studying screenwriting with Hollywood icon Robert McKee.  After a decade in Hollywood, Barry returned to Salem, Massachusetts.
Sea Pines Country Club is the location for the debut of The Map of True Places on Friday, May 21, 2010.  Lunch is served at noon.  The all-inclusive price is $42 and for series members, it is $39.  For reservations, call Jo Ann Kingsley at 843-521-4147 or kingsley@uscb.edu.