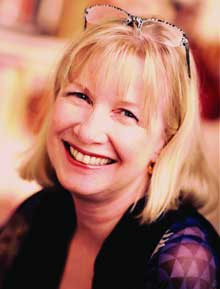 McIntosh Books in downtown Beaufort will host two fabulous literary events this month… and those are just the ones we know about!
First, Beaufort's own Cassandra King will be reading from and signing her new novel, Moonrise.
Inspired by Daphne du Maurier's gothic classic Rebecca, King's latest is set at an eerie
mansion in Highlands, NC. The plot revolves around a group of old friends, some of whom are reluctant to accept the new wife of one in their midst after his first wife has died. As the women focus on life changes and the unsolved mystery of Rosalyn's death the previous year, the high emotions of envy, passion, and friendship all come into play. Novelist Anne Rivers Siddons writes of Moonrise, "Cassandra King writes with clarity and insight about the age-old and contentious subject of friends and lovers, and with love and lyricism about a beautiful slice of southern mounatins. Moonrise is a fantastic, not-to-be-missed novel."
Cassandra King will read and sign copies of Moonrise at McIntosh Books on Sunday, September 8th from 1 – 3 pm.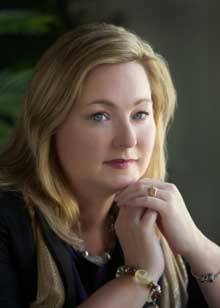 Next, on September 14th, Susan Boyer will be reading and signing and serving up mango margaritas! These margaritas are the favorite drink of Calista McQueen, a main character in Susan's new and delightful mystery, Lowcountry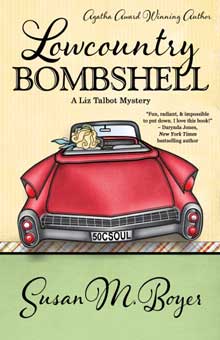 Bombshell. Calista, who resembles Marilyn Monroe, fears for her life as the 50th anniversary of Marilyn Monroe's death approaches. She thinks she is losing her mind, and asks for help from Liz Talbot, a private investigator. This sequel, already the winner of the Daphne du Maurier Award in 2012 in the unpublished division (and nominated in the published division for 2013), promises to be as successful as Susan's first mystery, Lowcountry Boil, winner of numerous awards, including the Agatha Award for a best first novel published in 2012.
 Susan Boyer will be reading, signing – and serving! – at McIntosh Books on Saturday, September 14th, from 3 – 5 pm.