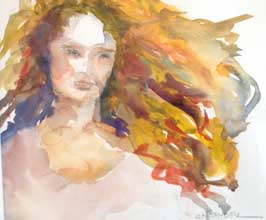 The Society of Bluffton Artists presents "Expressions in Watercolor," an exuberant collection of recent paintings by local artist Carol Snyder, on display from September 3 through October 5.
Snyder is predominantly known for her fluent and free style of watercolor, which she has developed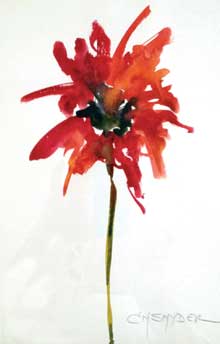 and created over many years. Her uninhibited brushstrokes and use of vibrant as well as pastel colors is delightful. Her paintings benefit from her love of nature, as reflected in the florals, landscapes and still lifes she so enjoys. Portraits of animals and people and wedding bouquets have become synonymous with her name. Carol is also an accomplished oil painter and belongs to the Low Country Plein Air Society, painting outdoors in our local areas of beauty. Winning awards over the years in Connecticut and the lowcountry, her work is collected by those here and abroad. She is available for commissions in either medium and enjoys giving individual and/or group lessons.
Whether her subject is a simple flower or portrait of a beauty – Snyder's paintings show her expressive freedom and spontaneity. Don't miss this lively show; please join us at a reception to meet the artist from 3 – 5 pm, on Sunday, September 8, at the SOBA Gallery. Enjoy refreshments, the art of Carol Snyder, and the work of over 100 other member artists.
The gallery is located at the corner of Church and Calhoun Streets in Old Town Bluffton. Call 757-6586 or visit sobagallery.com for more information.